British TV presenter Kirstie Allsopp has deleted her Twitter account after a major backlash to comments she made on her children using technology.
Kirstie allsopp has deleted a twitter account after comments made about her children...
In a recent interview on Channel 5, the Location, Location, Location star claimed she destroyed her children's iPads after they broke the rules on screen time.
She told fellow TV star Jeremy Vine "In June I smashed my kids' iPads, not in a violent way. I actually banged them on the table leg. There is a game called Fortnite and another PUBG and I decided... we had made all sorts of rules and all sorts of times when we said you can't play them and all those rules got broken and in the end I said: 'Right that is it, I have to physically (break them).'"
Other parents have argued that this shows privilege and the promotion of violence.
---

---
Parents have been expressing their disgust via Twitter. One user claimed smashing her children's possessions made her "more of a child than them", whilst another said "You could donate the iPads to a charity shop and put them to some good."
Allsopp responded to her critics by comparing it to a child smoking:
---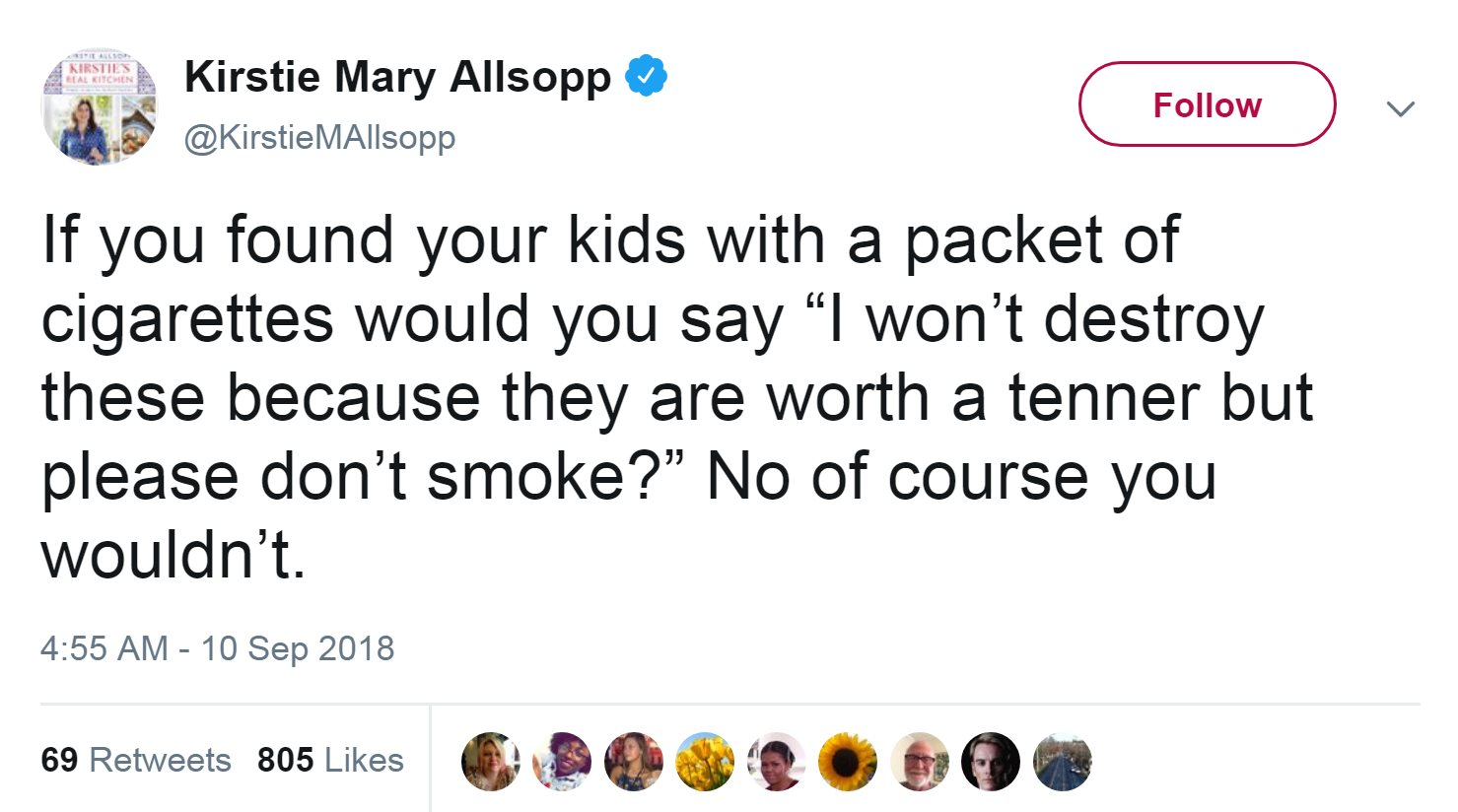 ---
However, critics called this response "weak" and pointing out that devices can be used for good.
This isn't the first time her parenting has been criticized. Earlier this year she claimed she "sat separately from her sons when flying," even sometimes sitting in Business Class whilst her children sit alone in Economy!
She called upgrading her sons' seats "a waste of money" and allows her family to travel more. 
0
0
0
0
0