Woman wins £1m on the lottery three weeks after pranking husband.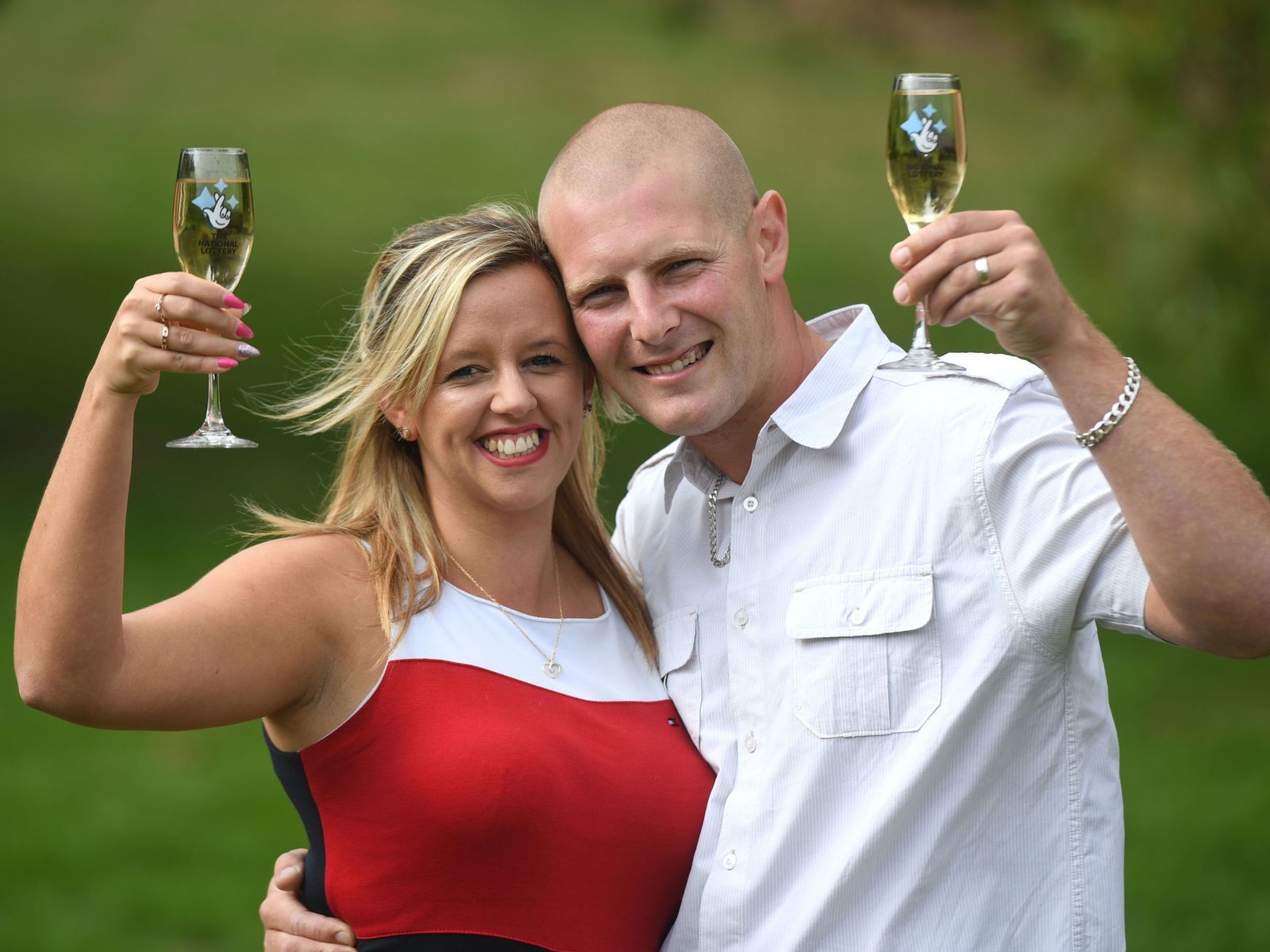 A woman who pranked her husband last month telling him they had won £250,000 wins £1,000,000 three weeks later! Daniel Peart, 27 from Cambridgeshire initially didn't believe his wife, Charlotte, 28 when she called him at work to say that they had won £1m on the lottery following the earlier prank.
Daniel, a self-employed carpenter was so skeptical as to whether Charlotte was telling the truth or not, he handed the phone to his brother to investigate. Daniel said: "
I didn't believe her at all because we like to wind each other up.
" It was only when Charlotte sent him a screenshot of the winning message that he realised he was now a millionaire - and he was "
stunned
".
Charlotte, an admin worker said: "
He didn't believe me. Actually, he said 'I can't talk to you right now love' and ended up putting his brother on the phone. It was definitely crazy and not a normal day.
"
The couple met at secondary school and have been married for five years. They have three children at their family home in Whittlesey near to Peterborough. They have said that they will be using their winnings to buy a larger house in the same area.
Daniel said: "
With a family of five it gets a little cramped, a little tight. All the kids have earned their own bedrooms, they're all excited about that and we're looking forward to the next adventure in our lives.
".
New car, new house, new computer, holiday? What would YOU do if you won £1,000,000 on the lottery?
0
0
0
0
0