Mauricio pochettino is open to leaving PSG if man utd make an approach!
Mauricio Pochettino is one of the managers that Manchester United have their eye on to become the next manager for the club, they could still get the current PSG manager. However, it is believed that it may be quite difficult for him to move him from Paris St-Germain to Manchester United with the season in progress.
Ole Gunnar Solksjaer was fired yesterday and United were looking for an interim manager. Manchester United have not approached Pochettino yet, but he is not too happy with his role at PSG, where his job is to coach the first team, all other issues are handled by the sporting director.
Pochettino enjoyed when he was in full control as Tottenham manager in the Premier League, and he is looking at coming back to the Premier League. He lives in a hotel in Paris, whilst his family are in London. However, to travel from Paris to Manchester is not too much of a journey.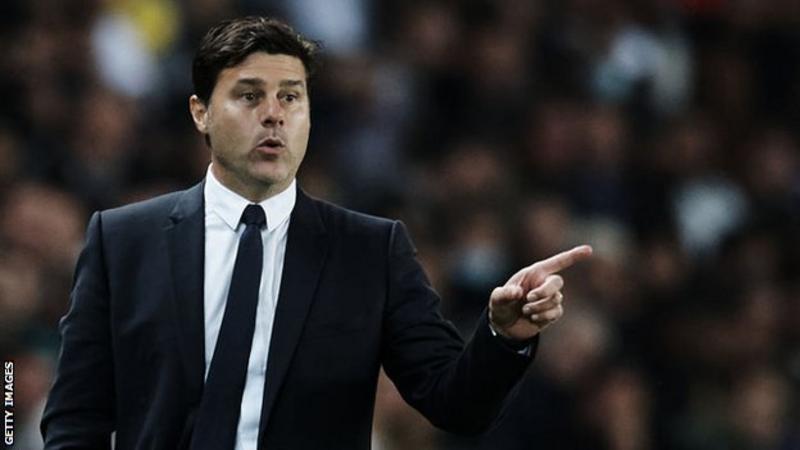 Image: Pochettino managing PSG, who are 11 points clear in Ligue 1 | Source: BBC News
He has been in charge of PSG for 10 months and a point behind Manchester City in the Champions League. He will also be in Manchester this week for his game against the champions of the Premier League. He is unhappy about his PSG side because the team is not balanced well, there are an excessive amount of left-backs, and they felt they did not need to sign the incredible Gianluigi Donnarumma, Italian goalkeeper.
However, the decisions are not in his control, as these. again, are managed by sporting director Leonardo. When he took over Paris St-Germain in January, his first season in management was full of criticism, because he has not won any major trophies. 
Image: Ole Gunnar Solksjaer and Mauricio Pochettino | Source: BBC News
are you in favour of Mauricio pochettino if he becomes the new manager of manchester united? 

0
0
0
0
0