William Shatner takes a ride on SpaceX's blue-origin rocket. 
Everyone has been having a blast (pun intended) with SpaceX as they have been exploring the possibility of "space tourism" and Jeff Bezos got into the action with his Blue Origin rocket, which was brought around the early 2000's and having him soar high into the outer reaches of our atmosphere completing the biggest ambition and goal Mr. Bezos had for the longest time. Now another historical landmark has made its way, William Shatner, the 90-year-old actor who is most famously known for their role on Star Trek as Captain James T. Kirk, got to experience space from more than just a movie set.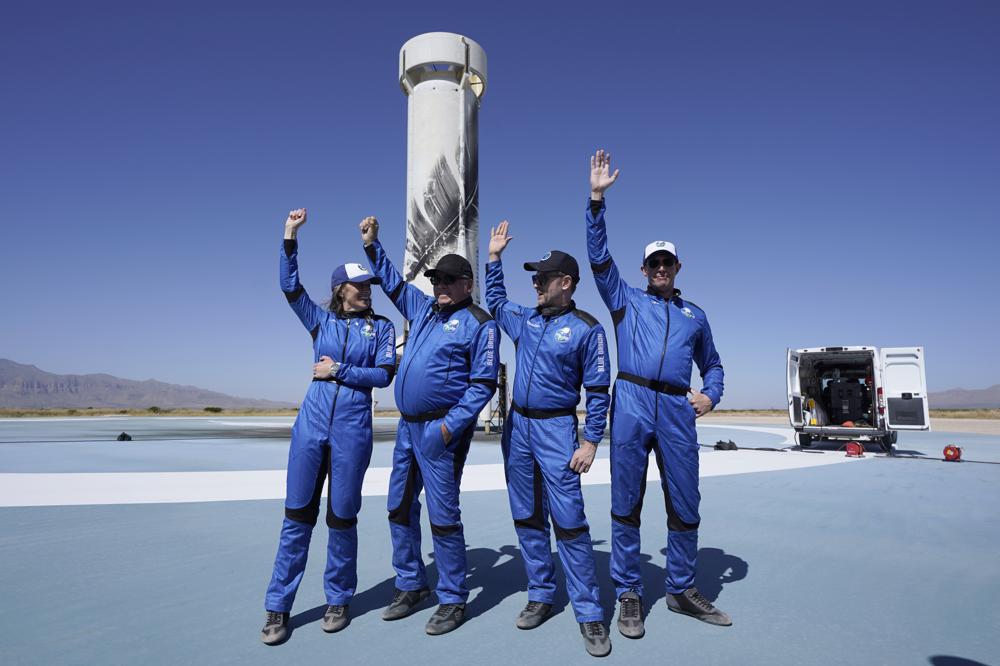 CREDIT:
William Shatner and three passengers | APNews.com
Last Wednesday Shatner and three other travelers got to reach the final frontier and blasted off in the Blue Origin rocket which was built by the Blue Origin company funded by Jeff Bezos. They hurled to a total of 66.5 miles (107 kilometers) over the West Texas plains in the fully automated capsule. After their brief exploration of the stars, the capsule safely parachuted back to earth in just a little over ten minutes. 
In an interview with star trek legend and Jeff Bezos, Shatner went on to say "What you have given me is the most profound experience," he also noted saying "I hope I never recover from this. I hope that I can maintain what I feel now. I don't want to lose it" And after a breathtaking flight while being one of the first big celebrities to take to the stars who could blame him?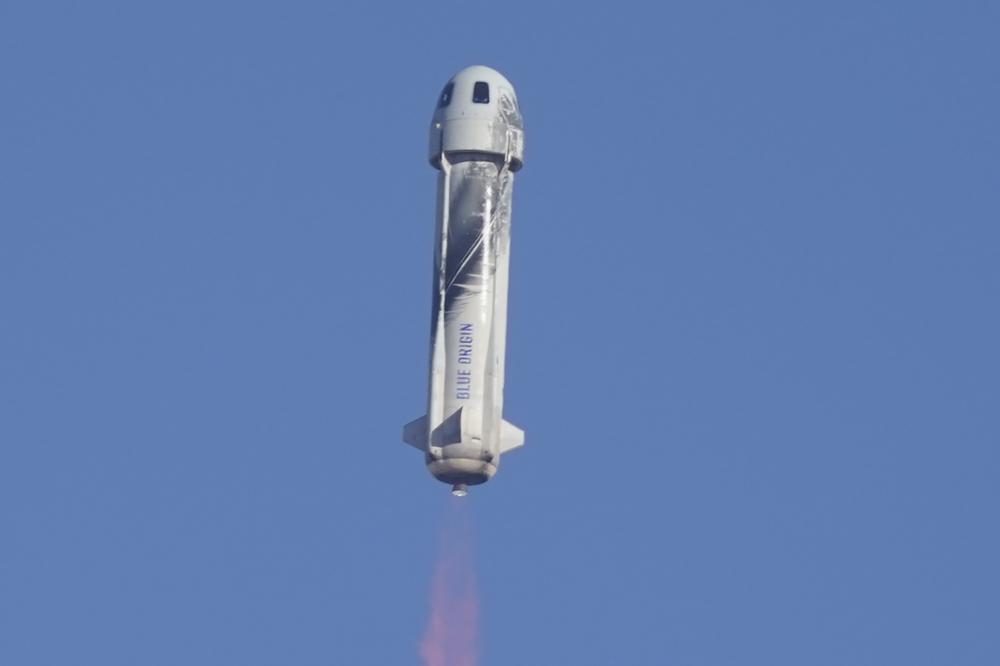 CREDIT:
Jeff Bezo's Blue Origin Rocket | APNews.com
Once news of the captain's flight got around the internet was in a blaze of crazed Star Trek fans (Trekkies) who were sending out famed quotes from the show along with "Risk: Risk is our business. That's what this starship is all about". Bezos had admitted to being a huge fan of the show and series, being able to let your hero ride to the stars was a moment he will not forget. Alongside the big fans of the show N.A.S.A sent their best wishes before the flight tweeting out "You are, and always shall be, our friend". Amazing sentiment. 
wHAT DID YOU THINK OF THE ARTICLE? LET US KNOW! 
1
0
0
0
0