Anthony joshua to rematch usyk 
AJ lost the fight between the two but has triggered the rematch clause. His promoter has said the fight could happen next spring. AJ will be looking to win back his IBF, WBA and WBO belts back from Usyk. 
AJ to Rematch Usyk | Credit: Manchester Evening News
Usyk has already made it clear he wants the rematch in Ukraine, his home country. 
"Joshua is training now, and today we officially triggered the rematch for the Oleksandr Usyk fight, which we will see early next spring," Hearn Said to reporters. 
"I've watched the fight, analysed my preparations and identified my mistakes. I've learned my lesson. AJ said, He continued to say "Don't worry about me. My spirit is strong!" 
This is the second time AJ has done this, the last time he triggered his rematch clause was when he lost to Andy Ruiz JR back in June 2019. AJ went on to win the rematch. 
Because the clause was triggered AJ and Usyk cannot fight anyone else until the rematch has taken place.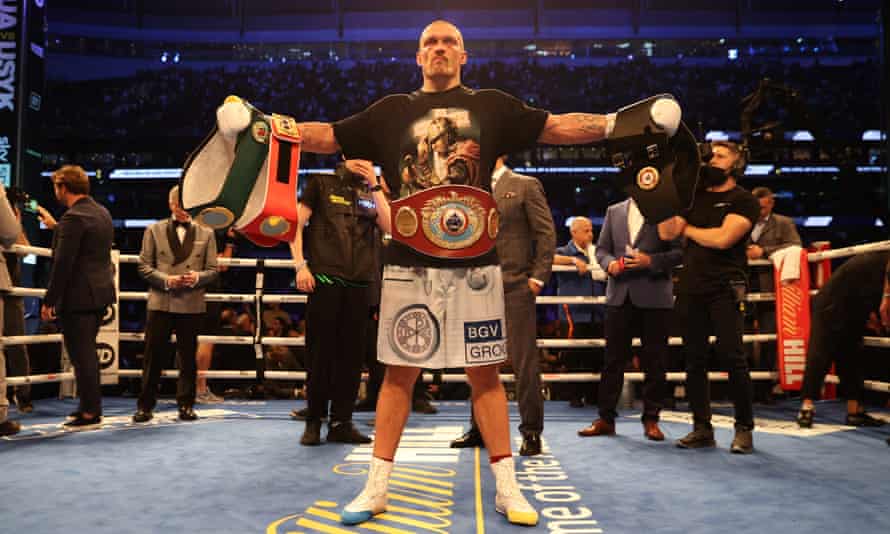 Usyk beat AJ to claim 3 belts | Credit: The Guardian 
AJ hopes he will be able to claim back all his titles he worked hard for. His first loss ended up in a rematch he won so he will hope he can do the same here against Usyk. This rematch will be much more difficult for AJ but there is nothing to say he can't win. Usyk did only win by unanimous vote. 
Eddie Hearn said that the fight should take place in February or March next year. This will give both fighters enough time to prepare and learn from the last fight as well as give them a resting period. 
Usyk does have the one up as he is yet to lose and as he has already beat AJ it looks very likely he will win a second match against AJ.
Who do you think will win the rematch? let us know down below!
2
0
0
0
0