Newcastle finally find new owners
After 14 years, Newcastle United has gotten new owners! The fans have wanted Mike out for a while and their wish has finally come true.  The takeover had taken a while due to illegal streaming from BeIN but that has been resolved. The premier league saw no further issues and therefore let the Saudi-led Consortium take ownership of the northern club.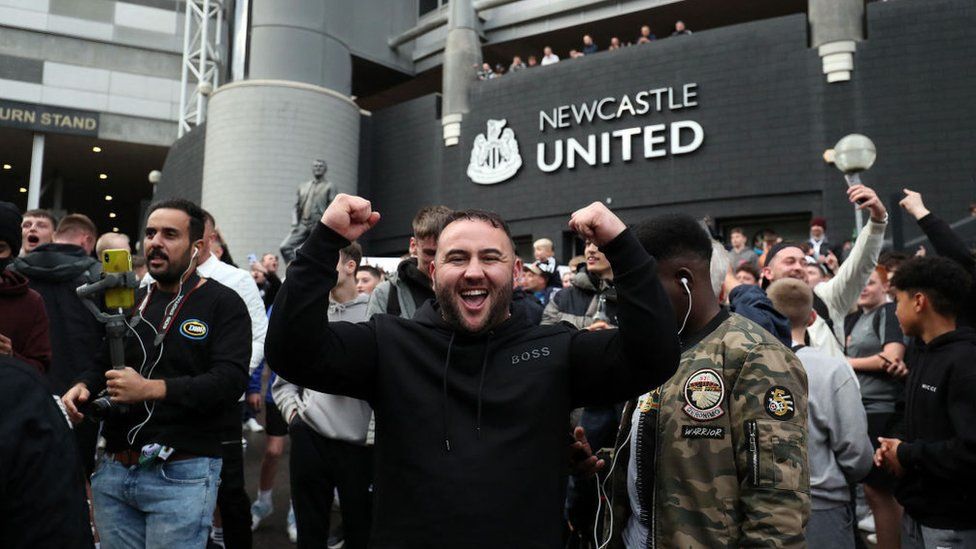 Credit: Newcastle fans gathered to celebrate the news | Credit: BBC
The clubs within the Premier League were not happy and called for a meeting. They are concerned that the new owners may cause devastation with the amount of money they have but also due to the human rights issues within Saudi Arabia.  The country has a lack of key freedoms, unfair trials and they discriminate against those in the LGBTQ+ community. This has caused huge concerns as many people feel the Premier League is not looking at such a severe issue and allowing anyone who can earn the PL money into the system. 
The Newcastle United fans are overlooking this though, they have finally got an owner who will let the fans have a say in matters and owners who will give the club the money it needs to re-establish itself as a top Premier League team.  Newcastle had once been fighting for titles, the most recent example of this is when they finished 5th in 2012. In 1996/97 the club finished in second place. 
The club was relegated twice under Mike Ashley and struggled to get in the top half of the table. Before Mike took ownership they had been in the top division for 16 years. During those 16 years, they had reached the top four 5 times and had been a very well-established mid-table team.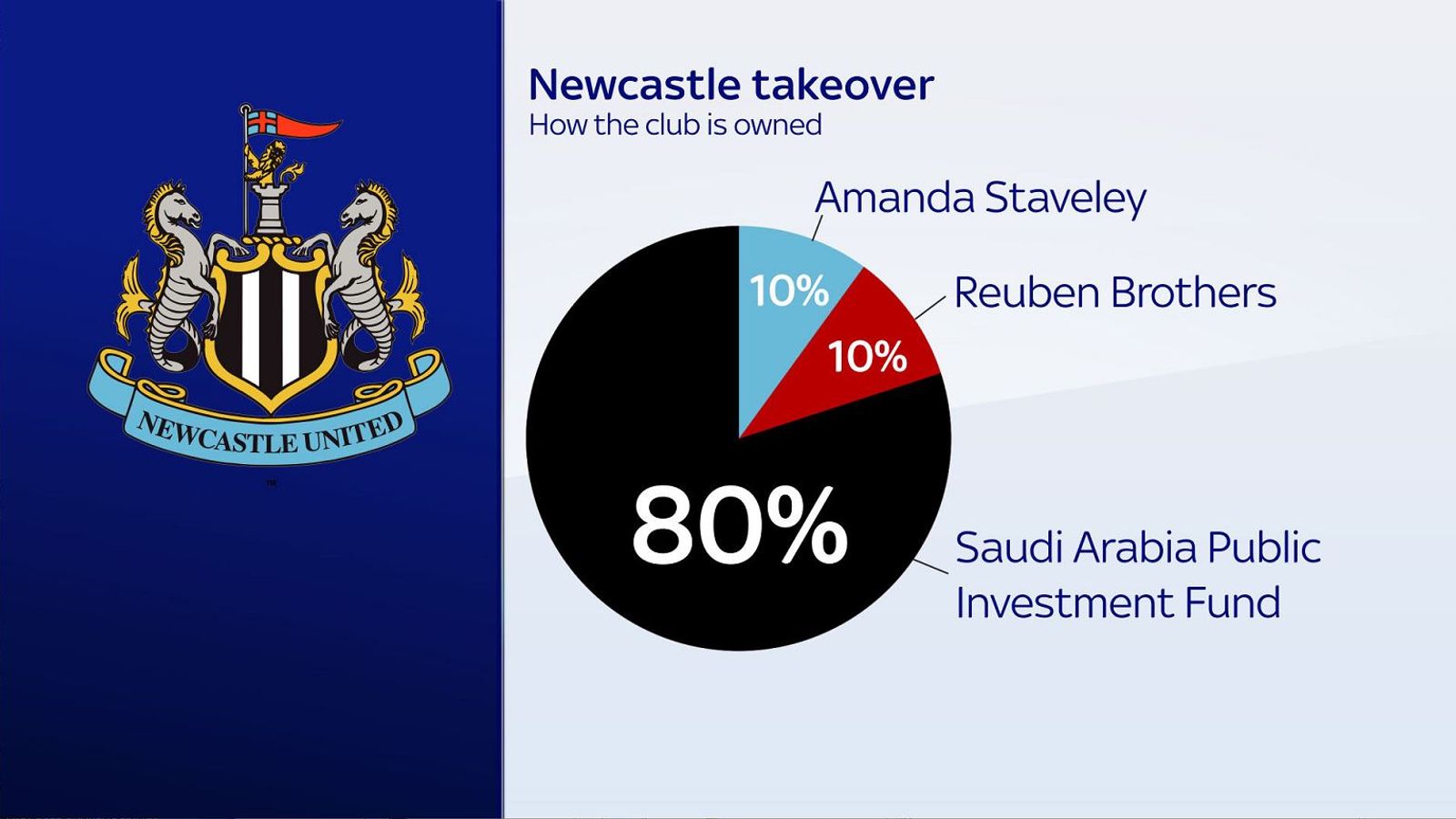 Credit: Newcastle Owners | Credit: Sky Sports
The new owners have already written a list of possible signings and new managers, people are speculating the current manager Steve Bruce will be sacked before the next game which is Tottenham Hotspurs.
WHO DO YOU THINK NEWCASTLE WILL BUY FIRST? LET US KNOW DOWN BELOW!
2
0
0
0
0