UK schools: why are some areas bringing back face coverings?
Those who attend school may feel like life has returned back to 'normal' to an extent. However, due to rising infection rates, some schools around the UK are deciding to bring back some measures. The Government has said that if infections rise quickly during autumn and winter, some restrictions will have to be brought back.
This would reintroduce wearing face coverings in secondary schools in England and Wales. Some schools in Greater Manchester and Cambridgeshire have already brought back masks. In Scottish secondary schools, face masks have to be worn until at least the October half term, and in Northern Ireland, masks are required for the first six weeks of term at least.
Nadhim Zawahi, Education Secretary, has said he doesn't aim at bringing back the bubble system where entire classes had to self isolate if they came into contact with someone who tested positive for COVID-19.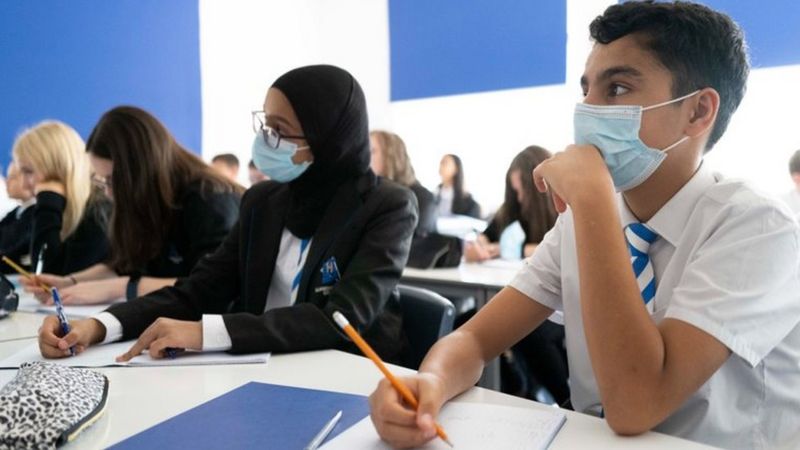 Image: School students wearing a face covering. | Source: Newsround
"My priority is to protect education and keep schools open and children at school," he said.
Some schools in Greater London and Lincolnshire have been forced to introduce the bubble system once again as rates of infection were rising. Large gatherings like assemblies may not be going ahead or may be replaced by virtual assemblies, all depends on where your school is and the infection rates.
You will still maintain high amounts of hygiene and stick to the one-way systems in corridors. The headteacher of every school can decide what rules to keep or re-introduce. During September, there were approximately one in 10 students due to restrictions or positive cases. 
In secondary schools, this figure was higher - around one in seven students were absent for a period of time.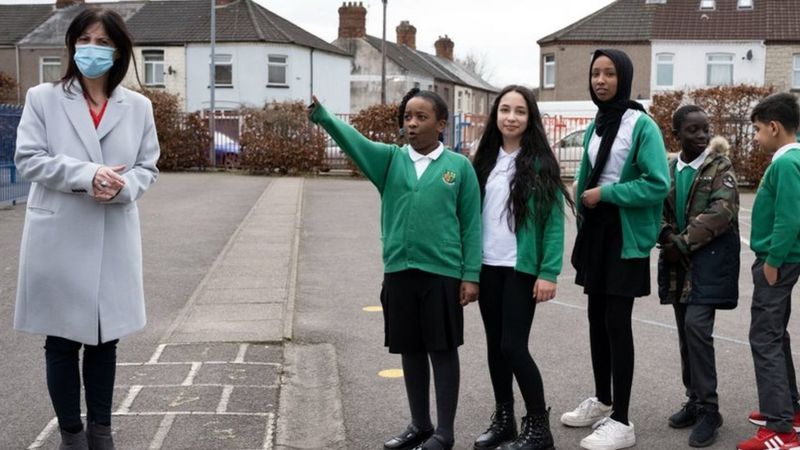 Image: Pupils waiting to be collected from school. | Source: Newsround
have any restrictions been re-introduced into your school? let us know in the comments.
2
0
0
0
0