british airways welcomes back its a380 fleet and offer its biggest timetable since march 2020
British Airways is set to start operating its fleet of Airbus 380s (A380s) next month following the United State's announcement of allowing the UK fully jabbed citizens to visit as long as they test negative. this means that this will be British Airways' largest schedule since March 2020. 
the airline plans to start operating the aircraft on their short-haul routes to allow staff to familiarise themselves with it after 18 months away from it - something that environmentalists won't be pleased to hear about. in total they have a fleet of 12 Airbus 380s however only 4 will return which will all be based out of London's Heathrow Airport - a key hub for British Airways. the 4 aircraft will be running from Heathrow too, Los Angeles and Miami to start with, and then Dubai from December of 2021.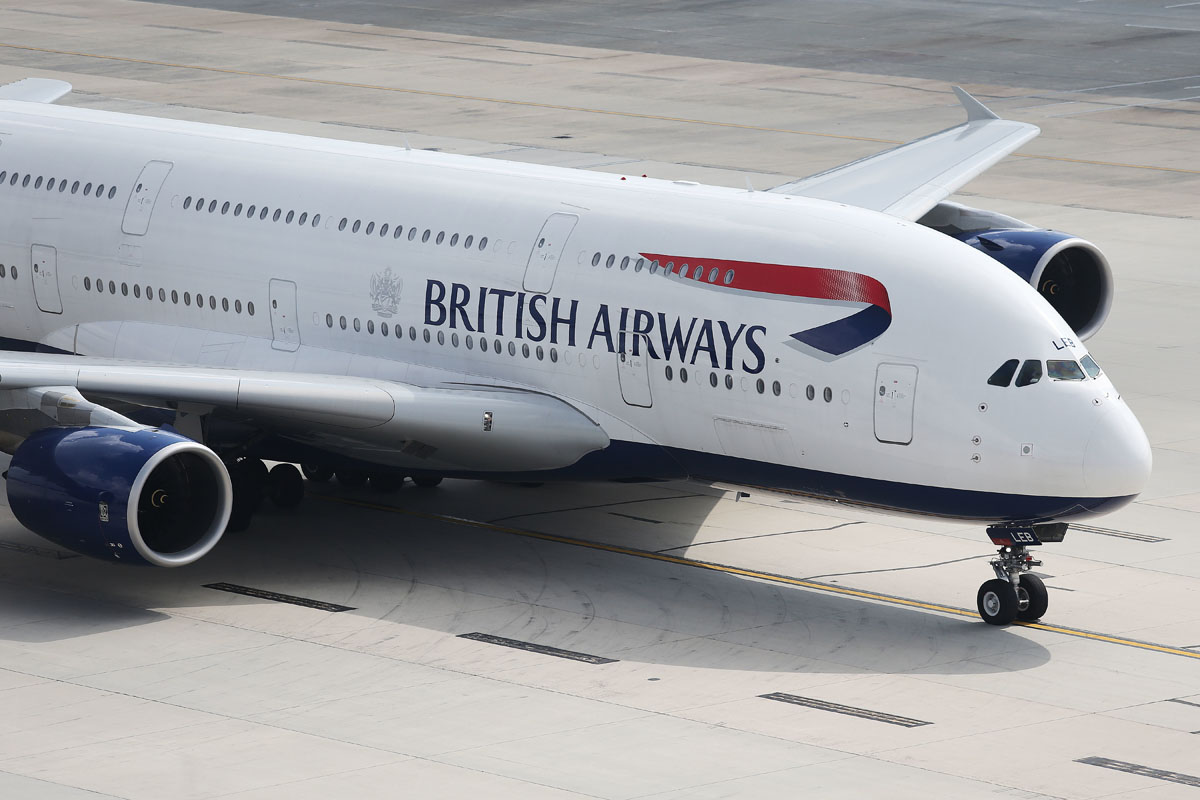 Source: Head for Points
British Airways will fly to 23 US airports this winter with up to 246 flights a week - more than any other transatlantic airline. on top of this, they plan to increase its service to key US cities including New York which will start with 5 flights a day and then up to 8 in December. 
they will also be operating twice-daily services to Boston, Chicago, Los Angeles, San Francisco, Washington, Dallas, Miami, Toronto, and daily services to Philadelphia, Phoenix, Seattle, Atlanta, Denver, Houston and Vancouver. They will also restart services to Austin, Orlando, Tampa, San Diego, Las Vegas and Baltimore later this month and in November. From December they'll also start operating to Nashville and New Orleans. 
And in the Caribbean, they'll be operating to Barbados with 12 flights a week and 9 flights a week to Antiga both with flights from Gatwick and Heathrow. 
Source: Magnetic Media
In Europe British Airways has added 13,000 seats to holiday hotspots in time for the October half-term so families can get away. those looking for some snow instead will also be pleased as BA will also be restarting its ski destinations including Innsbruck, Grenoble and Salzburg from December. 
BA's director of network and alliances, Neil Chernoff said "This is an exciting time for British Airways and our customers as we see borders re-opening. With welcome news from the US, we are dramatically increasing flights and bringing home some of our A380s to give our customers as many options as possible. Elsewhere across our network, we are also adding additional services to destinations all over the world, to ensure our customers can take advantage of a much-needed holiday."
are you flying with British airways any time soon? let us know in the comments!
2
0
0
0
0