Jesy Nelon's DEBUT SOLO single out now!
Ex-Member from the biggest girl group in the world, Little Mix's Jesy Nelson has released her debut solo single featuring Queen of Rap, Nicki Minaj. Jessica Louise Nelson, better known as Jesy left Little Mix on the 14th December 2020 due to mental health, she said: "I find the constant pressure of being in a girl group and living up to expectations very hard." Jesy explained in May of 2021: "The last music video we did [Sweet Melody] was the breaking point. We'd been in lockdown, and [that had been] the first time I could have a break and be at home around people that I love...On the day of the Sweet Melody video I had a panic attack on set because I didn't look how I wanted to look." In recent interviews with Jesy promoting her debut single, "Boyz" she said, "I haven't spoken to the girls, it is weird because for so many years we were as close as sisters, together every hour of the day for weeks, sharing beds, laughing, crying just 24/7 the four of us together and then…nothing."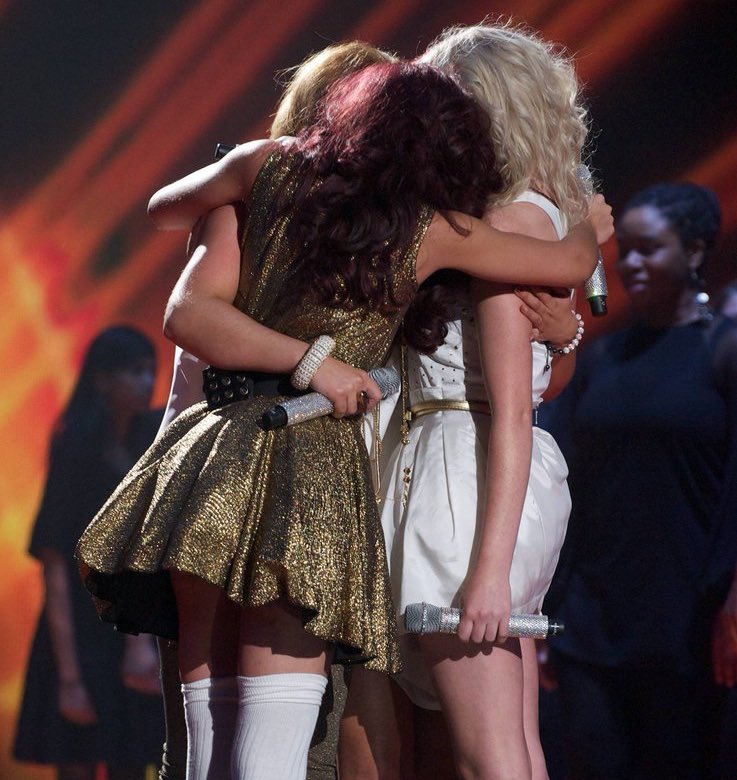 Image from: The X Factor UK 2011, Little Mix winning.
Although the distance between the ex-band members, Jesy has stayed strong and found herself in a better place and rating her mental health now a 10/10. Jesy has suffered a lot with mental health from depression in 2013 which she talked about in her BBC Documentary about bullying "Jesy Nelson: Odd One Out." Along with the continuous trolling also comes people that wants to educate. Jesy has recently been in multiple scandals which has caused Jesy getting called a black-fisher etc. "Boyz" sampled P. Diddy's song featuring Black Rob & Mark Curry, a 2001 hip-hop song. The song has been in the process since March 2021 when she broke up with her boyfriend, suspected to be a British actor Sean Sagar. She said in a interview with Josh Smith, "In a nutshell, I went through a breakup, and it was probably the first ever time I've been heartbroken in my life... And I was laying in bed, and I was like, "Why is it that when I've been with really, really nice boys: that I get bored? And as soon as I get with someone that's bad: I'm obsessed with them?" And I was like, "How is it that most girls want a bad boy?" [So] I wrote a song about this."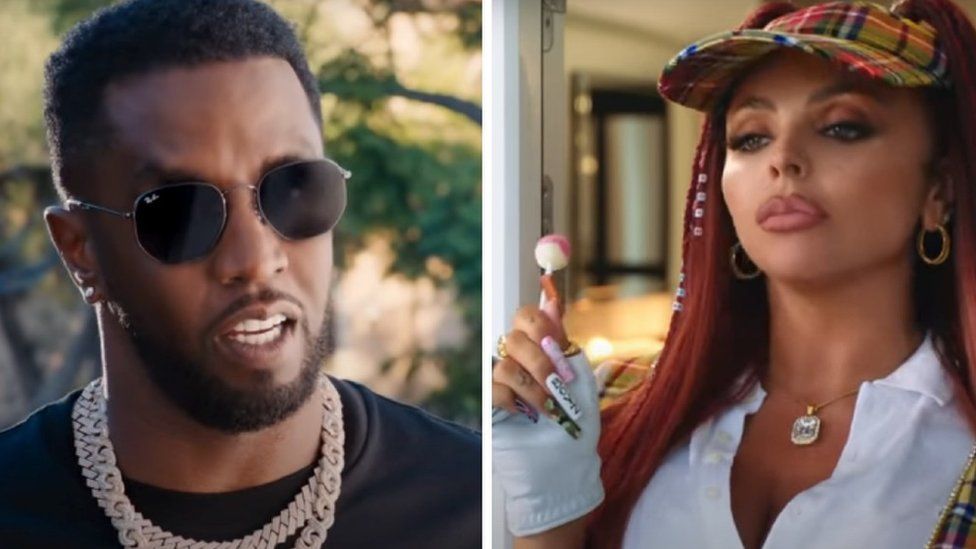 Image from: Jesy Nelson Ft. Nicki Minaj - Boyz (Official Music Video) - P. Diddy & Jesy Nelson
Nelson & Minaj both collaborated in 2018 Little Mix track, "Woman Like Me" which celebrates incredible woman in any shape or form. Jesy Nelson has been teasing the debut single since August saying this is a new chapter and she is finally making music that she wanted to do. Some Little Mix fans took this the wrong way, twisting her words saying that she never liked any Little Mix songs and never really supported the group. 28th September, the song was confirmed featuring Nicki and following up, 1st October the fans got the iconic single cover. The cover shows Jesy Nelson and Nicki Minaj in a garage with a band which is also featured in the music video. The song was released on the 8th October at 5am EST along with the iconic music video which paid tribute to the sample from P. Diddy which also was in the music video. 

Image from: Apple Music | The Official Single Cover of "Boyz."
It only took a couple hours for Nelson to reach No. 1 on both US and UK iTunes charts and become the No. 1 video on YouTube. The song has 2000 elements making it a new R&B track to start a new era for Jesy which she stated that her inspiration was Missy Elliott, which the group collaborated with in 2013.
Will Jesy's New Solo Career be Successful? Let me know down below!
1
0
0
0
0