Discord ditching stage discovery feature  
When Discord had introduced stages back in May there was a great amount of hype to it, being able to have townhall and talent show-like rooms where people can join in and have a fun time. Early on stages have made way for great shows like talent shows, stand-up comedy, and even led to discussions like debates and town halls for communities looking to engage with their leadership. They then upped the ante and added Stage Discovery. Here you were able to find different public stages you can join from the main Discord app. 

Credit: Discord Stage Discovery Icon | VoiceBot

Now, as of Friday discord has announced they will part ways with the discovery portion of stages. Discord was vague in their explanation of why they are dropping the discovery feature saying "In listening to our communities and admins directly, we've learned that we still have work to do in regards to server onboarding and moderation," the company said in a blog post today. "...We're going to take some time to rethink the Discovery aspect of Stages and how we can better build a place that best connects people to the communities most relevant to them."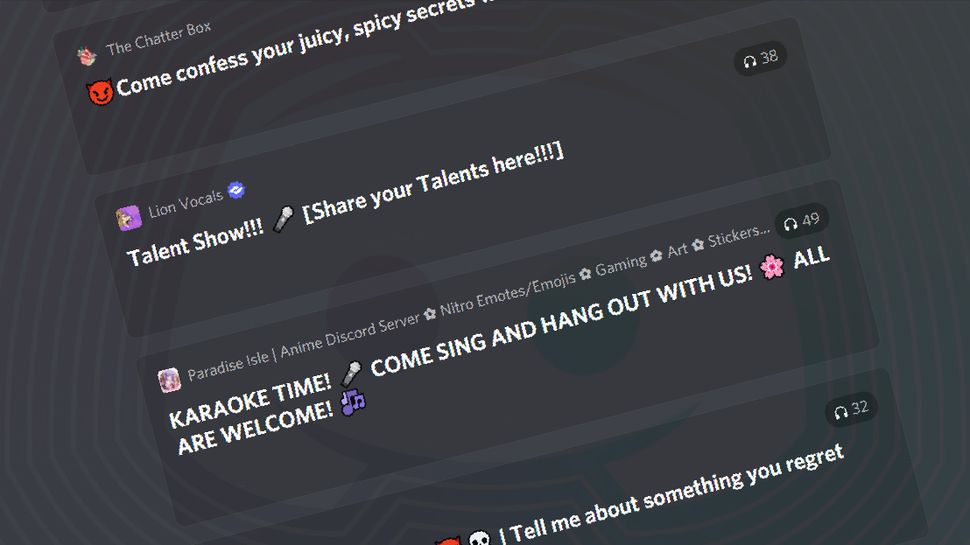 Credit: Discord Stage Discovery section | PCGamer.com 
Some people are taking it as a good thing that discovery is leaving to make way for more features that are being asked for constantly. One user has gone on to say that they couldn't get rid of the feature quickly enough. Taking a scroll through is not that hard to see why, there is nothing geared towards the user, and is just a big mess of stages spanning the entirety of Discord. Users who have more of an interest in video games are not going to join a stage that is dedicated to a completely different topic. On the other end of the spectrum, some users are sad to see the feature go as it was the main way they could reach out to others and draw more attention to their server. What this will look like in the future we are unsure. Stage discovery might make a come back later but for now, it's going to head back to the drawing board. 

What do you think of this article? did you like stage discovery? Let us know! 
2
0
0
0
0