COVID ABSENCES AMONG UK SCHOOLS SOAR IN NINE DAYS SAYS DEPARTMENT FOR EDUCATION
As restrictions ease further and are already removed in England, student absences as a result of Covid-19 have soared in the past nine days leading up to 30th September 2021. The Department for Education led by Nadhim Zahawi has said that approximately 2.5% of pupils were absent due to covid related reasons within those nine days leading up to 30th September. This is equivalent to one in ten pupils being absent, however, in Secondary schools, this was as high as one in seven or 13.7% of pupils. 
Before the pandemic, the Autumn absences percentage was just 4.5%. 
Following the Governments approach to keeping face-to-face education as frequent as possible, a spokesperson from the DfE said, "We are working with parents and school and college staff to maximize students' time in the classroom - encouraging uptake of testing and the vaccine for 12-15-year-olds, and contracting specialist attendance advisers to work on strategies to improve attendance where problems are identified."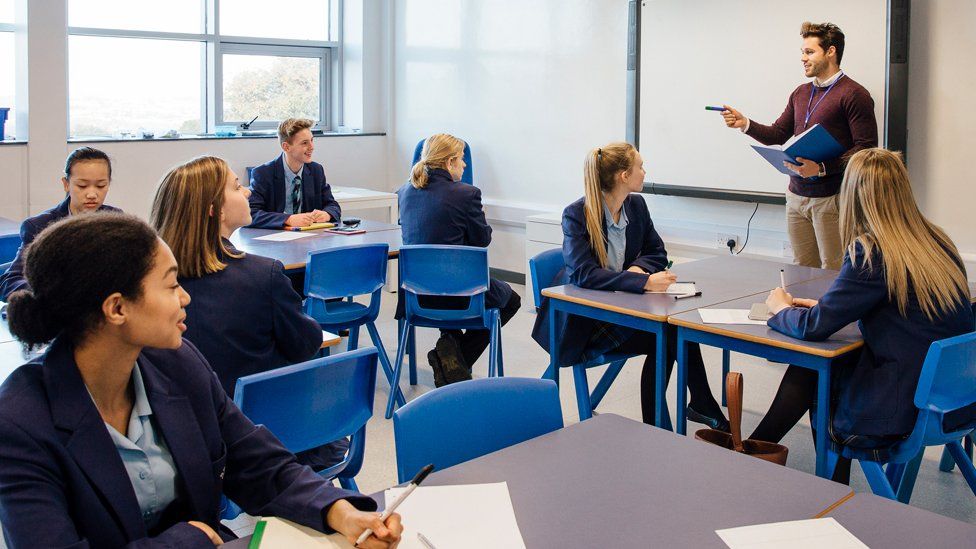 Face to face teaching in a school | Credits: Getty Images
Further statistics from the DfE are as follows:
1.3% (102,000) pupils had a positive case of Coronavirus which is up 72% as they were previously 59,000 the last time figures were released (16 September 2021).
1% (84,000) of pupils were absent as a result of a suspected case.
5,000 pupils were absent as a result of restrictions used to manage an outbreak.
2,000 pupils were absent due to Covid schools closures.
11,000 pupils were absent as they were isolating for unknown reasons.
Although the Government's view is to bring schools and education settings back to normal, alongside many other facilities, it's not quite back to normal just yet. Students are still isolating and cases are beginning to take a sharp rise despite the vaccine being rolled out to secondary school students in the UK being offered the vaccine in the program started by the Government in the past week as the Pfizer jab was approved for that age range.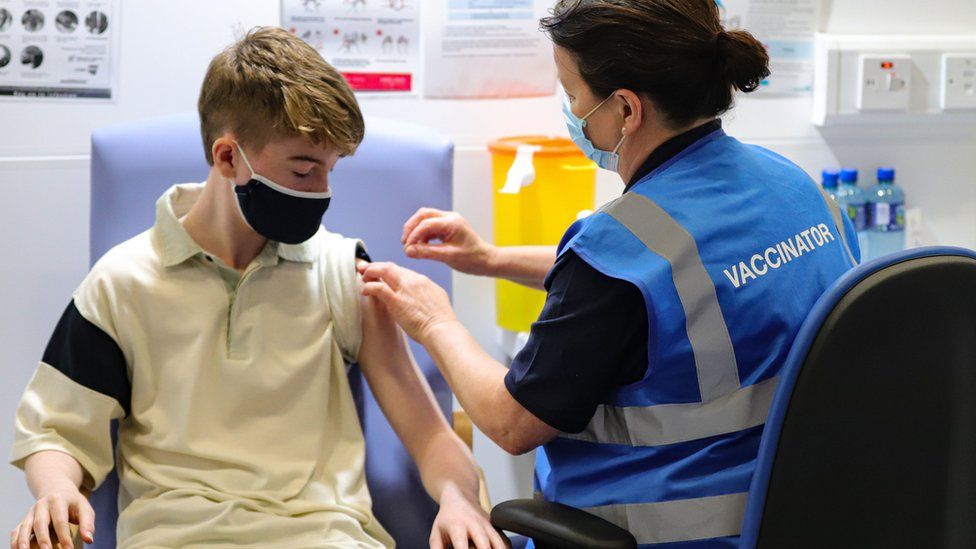 A boy receiving a dose of the Covid-19 vaccine | Credits: Damien Storan
A Deputy Headteacher at a school in Kirklees told reporters that "It feels like a normal school again but at the same time, we're dealing with, unfortunately, a rise in the number of Covid cases. It causes concern and it causes worry. The number of school Covid cases is higher than it was in the summer but it hasn't got the same level of disruption because we're not sending kids around the person who is ill home to self-isolate anymore."
HOW IS THE COVID-19 DISRUPTING YOU IN YOUR EDUCATION, EMPLOYMENT OR LIFE? LET US KNOW IN THE COMMENTS
1
0
0
0
0