Epic Games Store is coming to window store
Microsoft's Windows Store is a digital distribution platform that allows users to purchase and download various games. A few months ago, the Windows storefront was completely redesigned, with general improvements to the user interface and application submission guidelines. The store received several updates over the years when it was released for Windows 10, with the latest update being one of the most important. This newest change allows third-party applications to be integrated into your storefront, which also includes other storefronts. This change is supported by the Epic Games Store's coming to this open platform.
Epic Games Store is a PC game distribution giant where players can download and claim a free game for a limited time. He does this every week, with the recently revealed Epic Games Store giveaway for next week. It is a service that is quite valuable considering that no subscription fees are required to maintain membership in the service, and the platform adds more free games every week. Since Microsoft allows third-party stores to become part of the platform, the Epic Games Store is one of the early supporters of this change along with Amazon.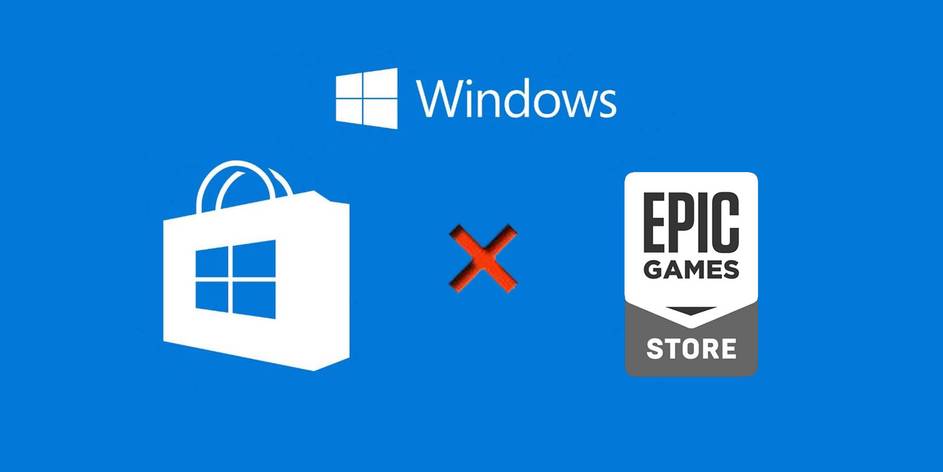 Illustration showing that Epic Game will be available in the Window Store. (Image Credit: GameRant)
Windows Store General Manager Giorgio Sardo explains that the Epic Games Store and Amazon storefronts will be available as very similar apps to those on the platform and have their product detail pages. This includes using the Microsoft Store to find and install the applications in the same way as other utility or entertainment applications. The news that this platform will be opened to third-party companies was hailed by Epic Games CEO Tim Sweeney, who posted the information on Twitter.
The response to the store opening has been mixed based on the response to Sweeney's ad. Some fans were sceptical about this, and some voiced their opinion that this was a wrong move, while others were more open and accepting. Some even mentioned the Apple-Epic Games court case earlier this year, where that partnership requires no cuts and allows third-party payment options.
In Windows 11, the new Microsoft Store will support any third-party app stores. (Image Credit: The Verge)
Regardless,  the Epic Games Store will be put at the service of Microsoft shortly, although a set date has yet to be set. Even other services like Steam could be added to this open platform in the future, as Microsoft's guidelines for more open store apps have included popular apps like Discord, Zoom, and even Reddit in the Windows Store.
Do you guys like the changes to the store in Windows 11? Let us know in the Comment Below!
2
0
0
0
0