FIRST FOOTBALL MATCH TOOK PLACE WITHOUT headers!
Football could be looking at no headers in the game. This is caused by the link of heading the ball and dementia. The game was a test to see how football would work without allowing players to use their heads. 
The game took place at Brewery Field in Spymore Town. The game had an attendance of 390. The game finished 5-5. The first goal was put in by a header and this is because you were able to head the ball under specific circumstances. You could only header the ball from a direct cross in the 18 yard box.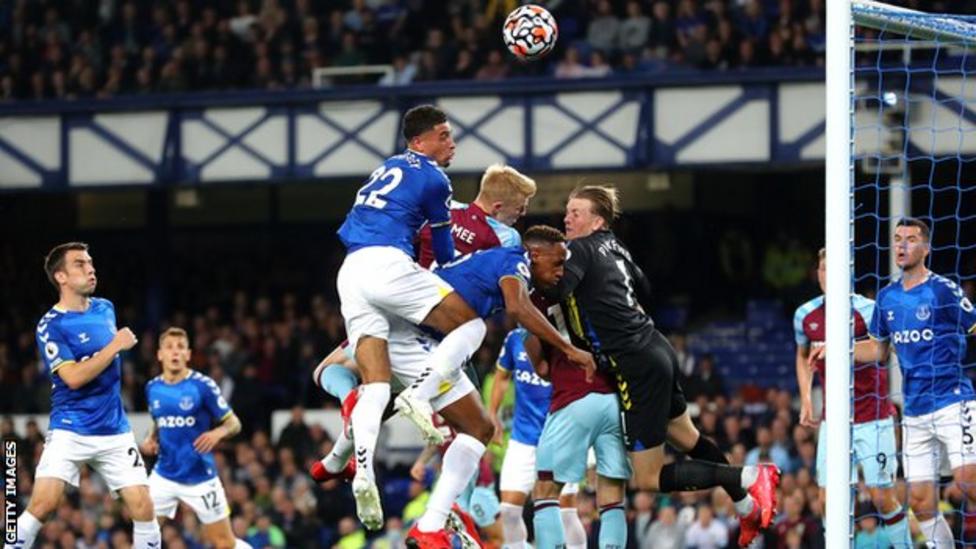 Research has shown defenders are more likely to suffer brain injuries later on in life | Credit: BBC
The hope is the game is just as fun and enjoyable to watch but also have the players protected against possible head injuries. 
This is the first time someone has taken this issue seriously and made an attempt to tackle it. It has been a very important first step! 
During the entirety of the first half many failed to notice the extra rules enforced, as you are able to head the ball from corners and crosses it did not seem that different to a normal match of football. The only difference being a foul given if a header was made outside the penalty box.
Some fans of the game believe that removing heading would cause the game to become different as you would have to change the fundamentals of the game.
Many ex-footballers were behind the idea, names such as Gary Linker and Alan Shearer. These players were invited to play or watch the game. 
The players came out to the game for charity | Credit: Telegraph
'All involved will be part of an important first,' said Dr Gates. 'It's a unique experiment in which reduction in heading is showcased as a starting point for future debate.'
Hopefully fans will encourage change to help protect the players. The last record header that went in the net was in 2003 so there should not be a major effect in terms of scoring. One major point is duels in the middle of the pitch from free-kicks or goal-kicks.
dO YOU BELIEVE THIS RULE WILL CHANGE FOOTBALL? lET US KNOW BELOW!
1
0
0
0
0