Temporary visas to be given out to fix supply shortages.
With the HGV driver shortage the UK is scrambling to get goods in and out the country. This has led to some decisions made by the government. One tactic was to give temporary visas to Poultry Workers and HGV Drivers. 
These visas will begin from early October until the end of December. This is an extension from its original termination date of the 24th of December. 
Learner course for new drivers | Credit: The Independent
Unfortunately this shortage has led to a drop in fuel deliveries and England has gone mad for fuel. People have begun to queue for hours and some have even filled bottles with fuel. There is hope however, in recent days the queues have died down and the worst hit area is now East Anglia.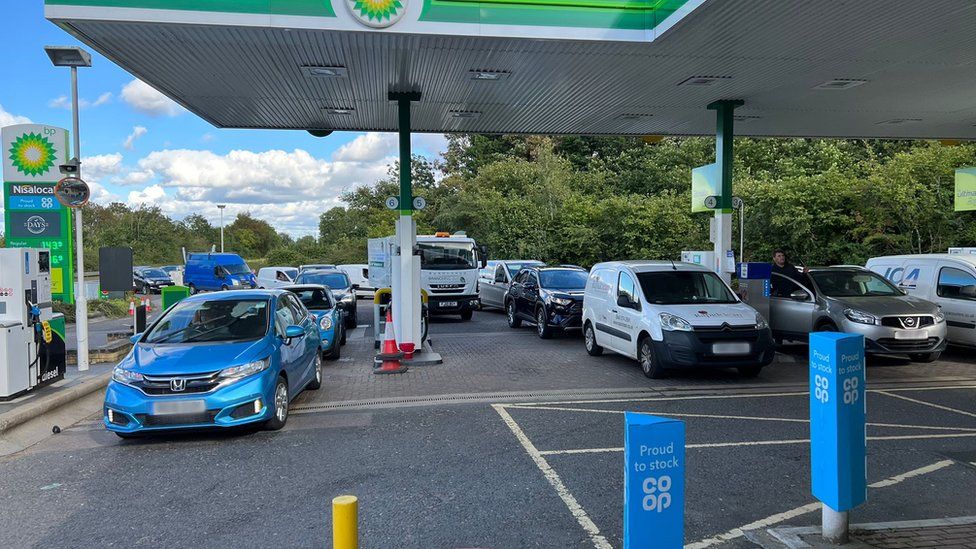 People queue for fuel | Credit: The Independent
The department for education is putting £10 million to train up to 3,000 new HGV drivers. The course will be free to help encourage new people to do the training. The only issue is current HGV drivers are telling people how hard the work can be and for little pay. This is scaring people away from the job, causing the crisis to worsen. 
The DVLA has made an attempt to thank all the current HGV drivers in the hope they will return to work but some are turning a blind eye. The government is said to be doing everything it can to help fix the crisis and get Britain back on its feet. 
Chris Yarley has claimed the government will look to improve the facilities and infrastructure for HGV drivers as the current facilities can make the job look less appealing. 
The shortage was always going to happen but the pandemic only worsened the amount of drivers on the road. 
Andrew Opie said 'ÄúSupermarkets alone have estimated they need at least 15,000 HGV drivers for their businesses to be able to operate at full capacity ahead of Christmas and avoid disruption or availability issues'ÄĚ
dO YOU THINK THE PUBLIC OVERREACTED TO THE FUEL SHORTAGE? lET US KNOW DOWN BELOW!
1
0
0
0
0