Cristiano Ronaldo: man utd match-winner brings reminder of glory days!
Yesterday's Champions League fixture between Manchester United and Villarreal at Old Trafford was a very tense game, especially towards the end. Manchester United scored in the dying seconds of extra time, with under 30 seconds to go, and who else, other than Cristiano Ronaldo! Celebrations ended up lasting more than the given stoppage time period, with the referee allowing play to go on for just a little bit longer, before eventually blowing the whistle.
"Viva Ronaldo" filled the air of Manchester on a night where United fans remember the good old days when Ronaldo used to play for United many years back. Ronaldo has scored many outstanding goals in the Champions League, important goals too, this one was extremely important as the win gave Manchester United three points and pushed them into third place in the group.
Villarreal was playing an amazing game, United was falling for their traps until Ronaldo capitalized on Lingard's lay-off.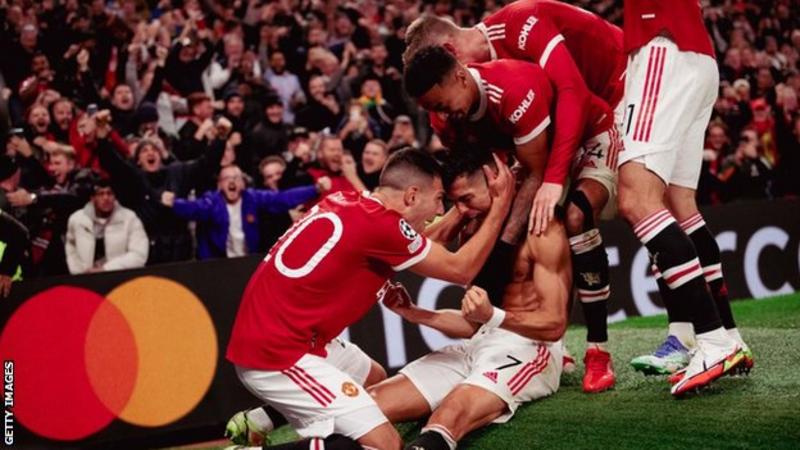 Image: Ronaldo and his team-mates celebrating the winner | Source: BBC News
Ronaldo once again took off his shirt and threw it in the air, sadly resulting in a yellow card as this is not allowed, even in a situation like this, and he has been doing this a lot recently as he has been scoring important goals in stoppage time in the last seconds.
"This is what happens at Old Trafford," said the manager Ole Gunnar Solskjaer. "It has happened so many times before. We had to throw caution to the wind and we got lucky in the end."
Ole also mentioned the crowd's influence on the team effort, and how the crowd can impact how the players play, especially with Ronaldo on the pitch, they are always in for a chance. Ronaldo made the return to United in August, at one stage he was looking to join Manchester City, the rival team. However, it is revealed that he spoke to Sir Alex Ferguson, before making the decision to come back to United.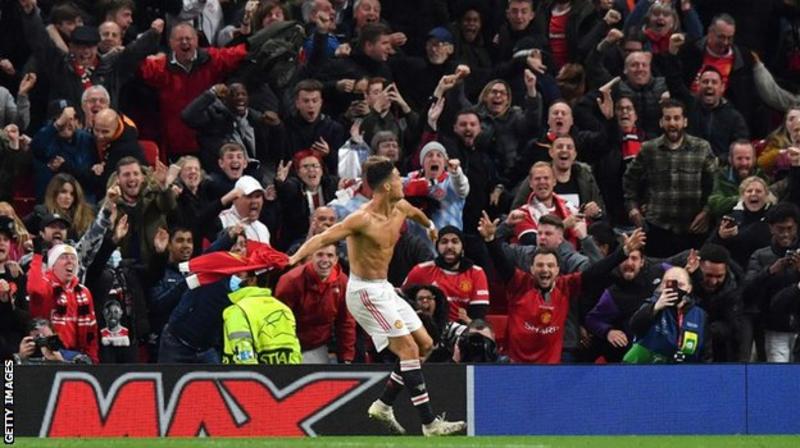 Image: Ronaldo throwing his shirt into the air as he celebrates | Source: BBC News
did you watch the match yesterday? what football team do you support? let us know in the comments.

0
0
0
0
0