Al-Qaeda could threaten the US
The US could be threatened by Al-Qaeda in as little as 12 months to 36 months. General Mark Milley, the chairman of Joint Chiefs of Staff has warned the United States that terrorists in Afghanistan could make threats within the year. The Taliban still have ties with the terrorist group that was responsible for 9/11. 
After Joe Biden ordered the withdrawal of the US Military, the Taliban quickly took over the government of Afghanistan and then quickly spread across the country. The US reacted to this by saying they will now move towards counter-terrorism missions which could help prevent any terror threats made towards the United States. Lloyd Austin, the Defence Secretary and General Milley are being questioned on the pullout of the troops in Afghanistan last month. 
General Mark Milley of US Military - Google Images
Gen Mark Milley is looking to be sacked by republicans and is also facing tough questions about the current events on what is going on in Afghanistan. Even though he does not have any command within the US military and does not order the US forces in any way as he is President, Joe Bidens adviser on Military tactics. 
On the 26th of August, there was a suicide attack at an airport gate that killed 13 US Troops and 169 Afghans dues to the withdrawal. The withdrawal was chaotic as Kabul Airport was trying to get thousands of desperate Afghans out to safety as well as their own citizens.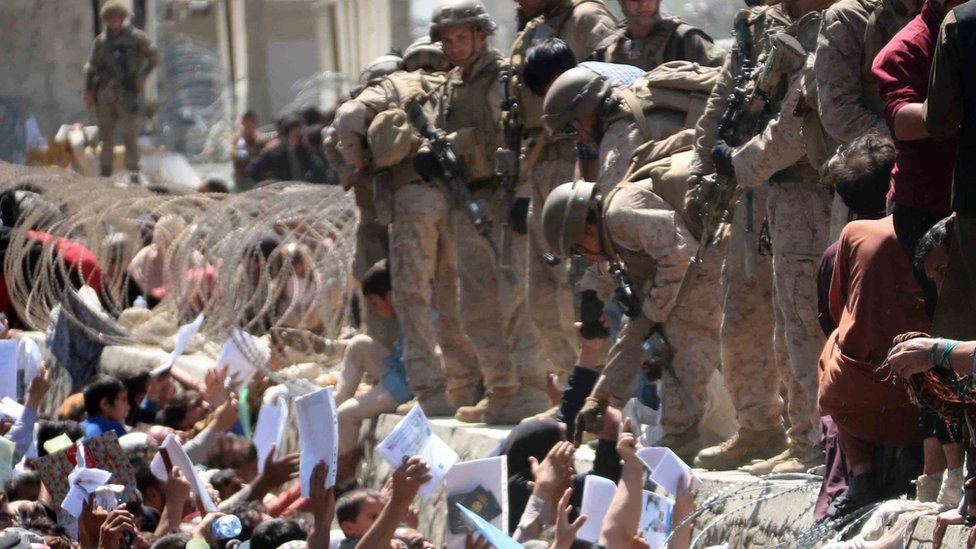 US Troops guarding Kabul Airport
Intelligence had tracked the car used in the suicide attack, and it was traced back to someone they believe to be a part of the Islamic Estate Group. Gen Milley had described this suicide attack as a "righteous strike" but then he had admitted he had spoken too soon after finding out they were all innocent civilians and US troops.
What are your thoughts on this? Do you think this could be prevented? Let us know in the comments below!
0
0
1
0
0