moeen Ali: England all-rounder retires from test cricket
England cricketer Moeen Ali announced his retirement from test cricket today, which is the longest format of cricket, but he will still play in short-format cricket. He made his debut against Sri Lanka in 2014.
Two years ago, he won the World Cup in 2019 with England, the 50-over World Cup that took place in the UK. He will be playing in the upcoming T20 World Cup. 
"I want to play as long as I can and I just want to enjoy cricket," Moeen said.
He scored 2,914 runs and took 195 wickets in 64 test matches for England. The left-handed batsman hit five centuries and took five five-wicket hauls in test match cricket. 15 bowlers have taken more test wickets than him for England, with Moeen being ranked third amongst English spinners.
In 2017, Moeen took a hat-trick against South Africa to seal a series win at the Oval and was the fifth-fastest player to reach 2,000 runs and 100 wickets.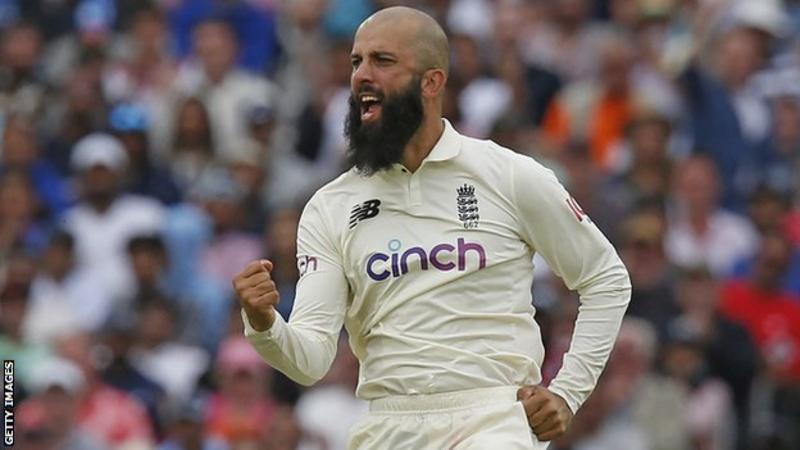 Image: Moeen Ali celebrating after taking a wicket | Source: BBC News
Moeen was not in the Test team until England played Sri Lanka in January this year, after he contracted coronavirus, he missed the first two test matches and had to isolate for 14 days as a result. He made a return during the second test match against India in February, eight wickets were taken, and then he travelled home as a covid policy.
He played three out of the four tests against India this summer, with the final test being cancelled due to COVID-19 concerns for the Indian team. If the fifth test had gone ahead, Moeen would have been able to become just the 15th player to score 3,000 runs and take 200 wickets.
Image: Moeen Ali batting in a test match | Source: BBC News
do you watch cricket? does it interest you? let me know in the comments down below!
1
0
0
0
0