F1: The Morning After the Russian Grand Prix
Ahhh, Sochi. A track that was brought to the Formula 1 calendar in 2014, and has been a Mercedes-dominant track since the first race, with a Mercedes driver taking the win in every race held at the Olympic Park. Whether it's fortunate or unfortunate from your point of view, that track record has stayed the same, but my word have we had a spectacle this week!
A messed up qualifying giving Lando Norris his first pole position, and a wet end to the race and a very poor strategy choice from the young McLaren driver, it gave Hamilton the win and has now got his win count at 100, hitting a milestone nobody else ever has, the closest being Michael Schumacher with 91. Let's give you the rundown of the race, as well as mine & Storm's opinions on what happened in that race right now!
---
The Race Rundown
With a wet qualifying, it led to Norris' first pole, Sainz's first front-row start, and Russell starting alongside Hamilton on the second row. Verstappen was given a 3-place penalty for the crash with Hamilton at Monza 2 weeks ago, but Red Bull made the decision to bring in a load of new engine parts, meaning he started at the back of the grid. Other drivers took penalties, including Leclerc (new engine parts), Giovinazzi (new gearbox) and Latifi (new gearbox).
After lights out, the run to Turn 2 saw Sainz take the lead from Norris, and Leclerc moving up 7 places within the first lap, and Hamilton was in 6th at the end of the first lap. The front 2 got very far ahead, and on Lap 12, Norris had effectively said that one of his tyres had run out of grip. Rather ironically, on the next lap, he overtook Sainz for the lead round the long Turn 4.
It was rather normal service until lap 40 of the 53 lap race. That was when Hamilton stepped into the picture. He had made it through the places and was within touching distance of overtaking Norris, but we all knew it wouldn't be easy. After all, in Austria earlier this year, Hamilton was held up by Norris for almost 20 laps. That is until Russell reported on Lap 44 that there was drops of water around Turn 10, the turn before the second DRS zone. Within a few laps, the weather had worsened very much, and on lap 50, Hamilton made the call for Intermediate tyres (one of two wet compounds) and overtook Norris on the next lap, after which he pitted for Intermediate tyres.
Norris' gamble was the thing that ruined his race for him, with him ending in P7 overall, picking up 6 points and an extra point for fastest lap, whereas Hamilton had gained his 100th win here, with Verstappen coming in 2nd, and Sainz taking the last podium spot.
---
Hero of the Weekend
Here is where both myself and Storm pick who did really well this week among the conditions they faced. Here's what we thought:
Kacper: I've picked Red Bull this week. Perez finished Qualifying in 9th, and Max started at the bottom of the grid. The team made some very good strategy calls, as well as a decent start for Verstappen, with both drivers even running in the top 5 at one point, Verstappen went against all the odds to finish in second place, whereas Perez had to settle for 9th. Not to say he didn't do a very good job, because he did really well, but I think the team overall should get the most praise, as they used both drivers to get a very good result, and it stopped Mercedes running too far away from them in the Constructor's Championship.
Storm: I'm going to say Verstappen for this, after an already solid race, another great pitstop and strategic call from the Redbull team allowed Verstappen to gain a staggering 18 places from 20th to 2nd and keep fighting for the championship lead.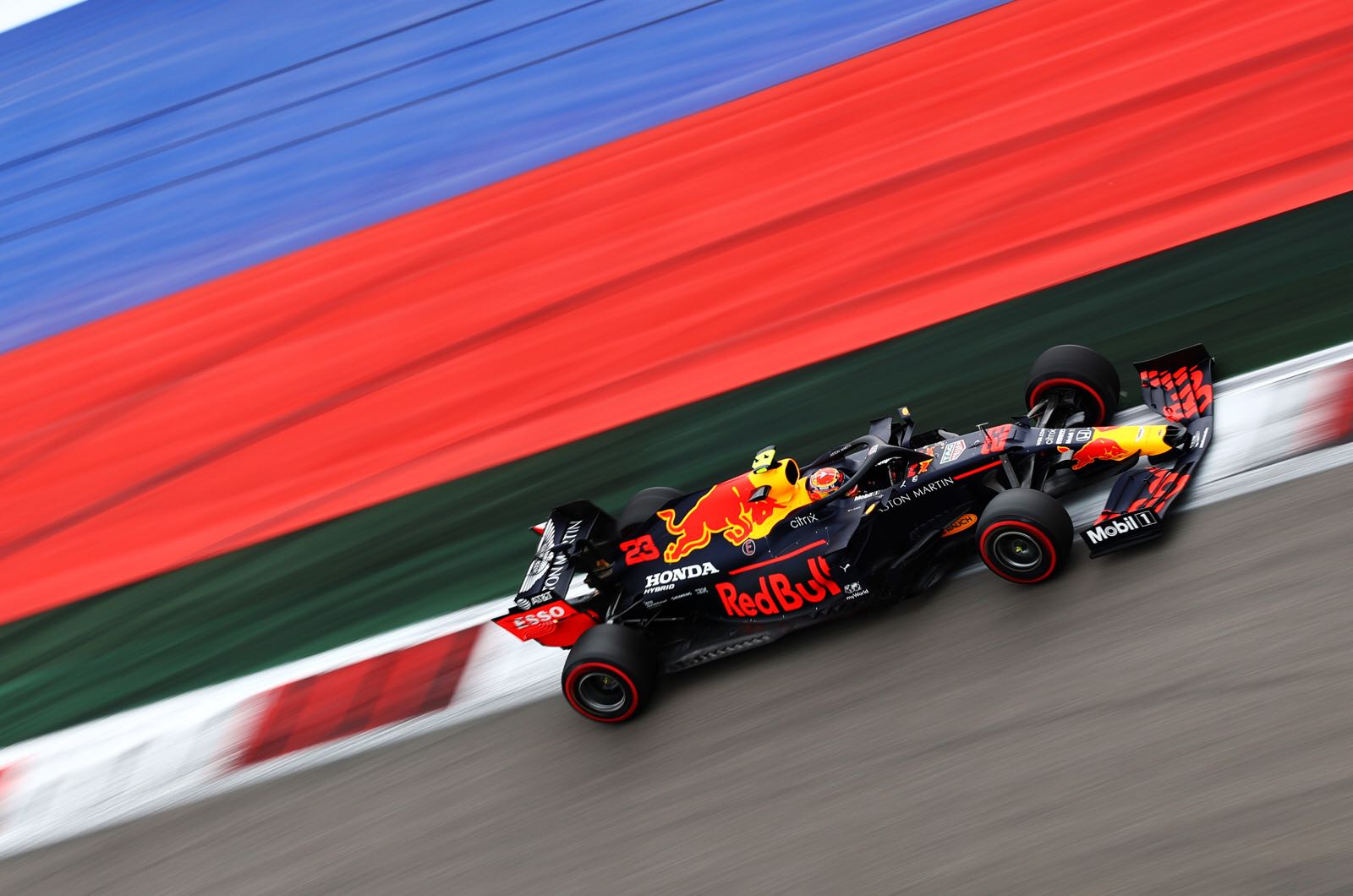 ---
Struggle of the Weekend
Here is where we both pick who could (and arguably, should) have done much better in that race.
Kacper: Given Norris' position, I'm not picking him, because he just made a poor strategy decision, which happens to anyone. I think Bottas could have done much better this week. He had a poor qualifying position, which led to Mercedes option to change some parts and giving him a penalty. He then couldn't get very far up the order during dry conditions, and only progressed when he pitted for Inters before everyone else, and got them to the right temperature much faster than everyone else. If the rain hadn't fell at the end, then maybe he'd be out of the points.
Storm: Poor Poor Norris performed an amazing drive the whole race but poor decisions at McLaren due to the awful conditions from the rain ultimately cost him his race.
---
Controversial Opinions
Right, here's where we don't hold back about one big talking point from the race, and this week's big talking point is this: Why didn't Lando pit for wet tyres towards the end of the race at the same time as Hamilton?
Kacper: I simply think it's that he didn't think it would get much worse, either that or the pressure led to him not wanting to lose even more time by pitting for tyres. His race engineer continuously tried to tell him to pit, but he kept telling him to shut up, and it's the first race he'd been in the lead with any chance of a win, and Hamilton was right behind him, he just wanted to try to stay on the same tyre as he was on, with hopes that he could pull it through. A brilliant example of this working is in MotoGP's race in Austria this year, when Brad Binder stayed on dry tyres and came through with a win, but only just. An example of this not working is Lando this year, which is unfortunate. I do hope this doesn't happen again for him.
Storm: I think that McLaren pit wall drastically underestimated the amount of rain that would fall and how quickly the track conditions would deteriorate, however, I believe that at that point they were just trying to hold on as long as possible for the win, and as much as it hurts to say it I don't think they could have done it whether they were on Inters or not.
---
More indepth results can be found on the F1 website, along with individual lap times, and how this affects both team and constructor championships. The next race is going to be held in Istanbul Park, Turkey on 8-10th October (pictured below). We will be having a special edition next week, outlining what's happening in the F1 Driver Market, and what's rumoured to fill the last available seat!
What else would you like us to cover?
4
0
0
0
0