BP closes some sites due to lorry driver shortage

Due to the coronavirus pandemic, there has been a consistent problem with a shortage of lorry drivers unable to deliver crucial materials or resources around the UK and the globe. BP had to "temporarily close" some of their petrol stations due to this.
However, there were only a small amount of petrol stations affected by this, due to a reduction in unleaded and diesel fuel. 300 petrol stations are operated by BP themselves, whilst 1,200 include BP branded petrol stations. The company is working as hard as it can to resolve these issues.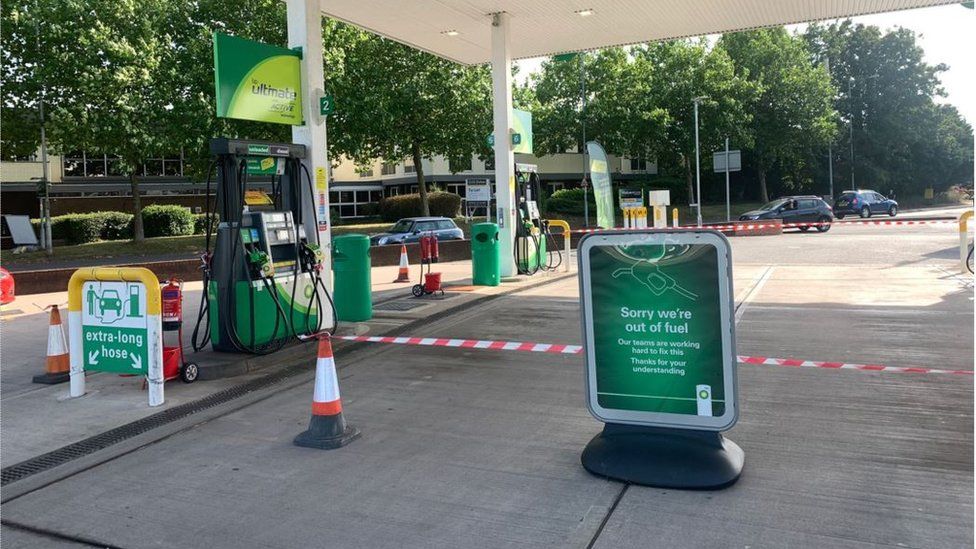 Image: A BP Petrol in Worcester closed off | Source: BBC News
Supermarkets like Morrisons, Tesco and Sainsbury's have not reported any problems like this, with Tesco saying they have a "good availability of fuel." Fuel should be continued to be bought as normal, Downing Street says.
The Department of Transport has made changes so that HGV drivers are able to get their licences much quicker, and this is a problem that other countries are facing, leading to shortages.
Many businesses across the country have been complaining of a shortage of lorry drivers, and this is still causing supply chain problems, even for schools! For example, I had to wait quite a bit before planners got arrived in all years in my school due to the lorry driver shortages.
Image: A BP Lorry seen leaving a factory | Source: Yahoo
These delays are mostly being seen around London and the South East, and are said to be temporary, so hopefully, this predicament can be solved soon. 
The industry body said, "The driver shortage is a very serious issue that needs urgent government and industry action to resolve, however, we urge people not to panic-buy, the logistics industry is resilient and has proven capable of supporting shops."
have you been affected by the lorry driver shortages? let us know in the comments!
0
0
0
0
0