What's On?: Week 31!

First of all welcome to What's On! Previously created by another Media Reporter but taken over. Each week we will go over some recommendations of TV and Films and show a review on them. If you do have any suggestions, do not fret to DM me! Now let's get on with this review! 
This weeks theme is: Marvel
PLEASE NOTE: THIS ARTICLE MAY CONTAIN SPOILERS FROM THE FOLLOWING MEDIA.
Shang-Chi and the Legend of the Ten Rings

Captain Marvel

X-Men: Dark Phonix
---
Shang-Chi and the Legend of the Ten Rings

I have recently made an article on this, and after watching this on Wednesday. Shang-Chi is described as a martial arts master, and one of the greatest fighters in the Marvel universe. He uses physical prowess, mastery of martial arts, and instincts. This film honestly is a great film. From watching the film fully, I really enjoyed it. How it was portrayed is amazing. I do hope to see a second one come out at some point!
Image from Insider
---
Captain Marvel
Amidst a mission, Vers, a Kree warrior, gets separated from her team and is stranded on Earth. However, her life takes an unusual turn after she teams up with Fury, a S.H.I.E.L.D. agent. She takes a look into her past and sees that she is being lied to. This film is one of my best high-ranking Marvel films. It is fun to watch, funny, and seeing Nick Fury before the eyepatch, was again amazing. As we know this mostly this is the start of the universe, with Captain America: First Avenger. But I do recommend this film so much! You can watch this on Disney Plus.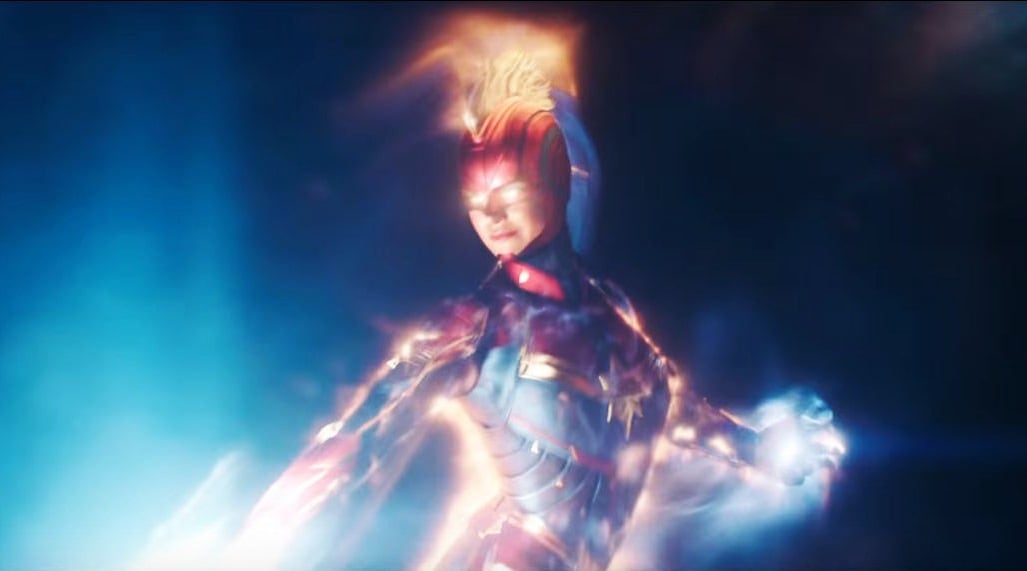 ---
X-Men: Dark Phoenix

After a mishap, Jean Grey is struck by a powerful ray of energy which she absorbs into her body, turning her into an uncontrollable liability for the X-Men. This film has been badly rated, most people think this film is bad from the X-Men franchise. I personally liked this film. It shows Jean Grey's full power. Again, you can watch this on Disney Plus
---
What do you think of this week's theme? Give me your suggestions for next week!
0
0
0
0
0