Manchester United are glad to have Cristiano Ronaldo back!
Ronaldo Is back at United and he has hit the ground running, although the Manchester United vs Newcastle United football game was not televised the Man U fans still cheered on their side as they won  4-1. The man of the match went to Ronaldo who had scored two goals for his team. Fernandes scored a wonderful strike from outside the box and Lingard chipped in with a goal of his own.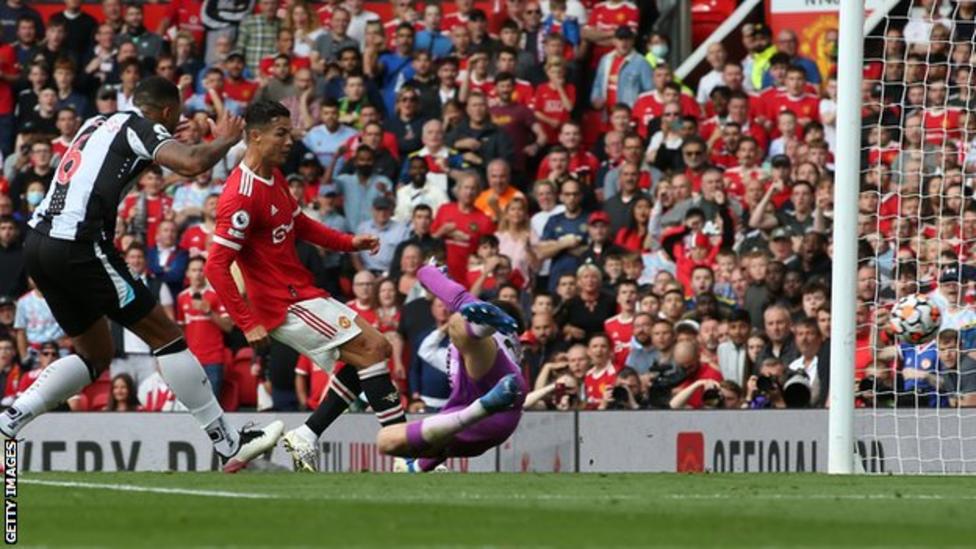 Ronaldo scoring his first goal since his return | Credit: BBC
Many Premier League Fantasy players were happy with the inclusion of Ronaldo as they racked up 13 points. The Man U manager was also pleased with his performance as he commented "He's a ruthless goal scorer." United will also be pleased with shirt sales as they have hit a massive £187 Million. This shows how valued he is by the fans. Ole has also been seen speaking to Ronaldo and both seem to be very happy.
Ole Gunnar Solskjaer Speaking to Ronaldo | Credit: TalkSport
Ronaldo will also be pleased with his move as he partners with his international teammate Bruno Fernandes. Even after the scare of a possible comeback from the magpies, the pair helped secure a 3 goal lead. The last time the 4 time ballon d'or winner played against Newcastle was back in January 2008 when he scored a hattrick. It seems the 36-year-old has not lost his touch!
The star has made a total of 197 appearances for the club and he looks to be adding to his goal tally which is already at an impressive 86. His creativity may also help United as he created 34 goals in his first spell as a United player. His stats are something that will definitely improve as he will look to add to the 2 player of the season awards as well as his 4 players of the month awards. His current record is 31 goals in a single season. He will also be looking to get the golden boot but it will be a fierce face as Salah, Lukaku and Kane look for the same prize.
Do you think Sancho will play well in the premier league now Ronaldo has taken the spotlight? Let me know down below!
0
0
0
0
0