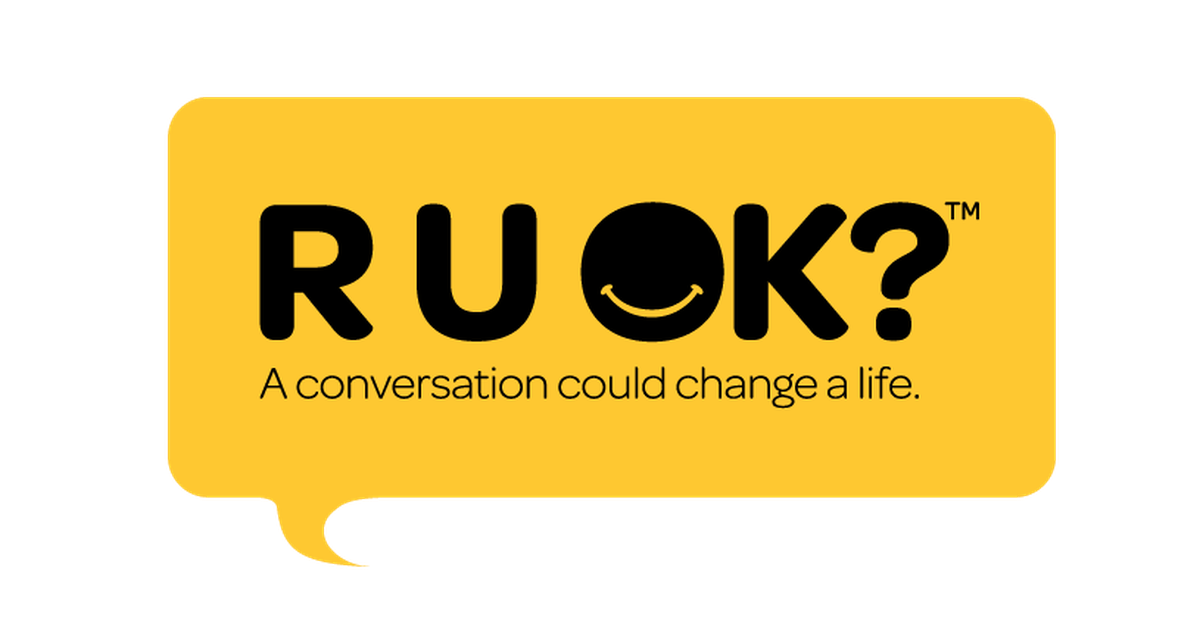 R U OK? is an Australian non-profit suicide prevention organisation, and advocates for people to have conversations with others. The organisation has a dedicated R U OK? Day, held annually on the second Thursday of September, which encourages people to connect with others who have emotional insecurity, to address social isolation and promote community, this doesn't need to be limited to Australia, and I urge you all to check in on one another.
---
R U OK? inspire and empower everyone to meaningfully connect with the  people around them and start a conversation with those in their world who may be struggling with life. You don't need an expert to reach out, just a good friend, and a great listener.


Use these four steps and have a conversation that could change a life:
1. Ask R U OK?
2. Listen
3. Encourage action
4. Check in

---
---
4
0
0
0
0