STARBUCKS RE-INTRODUCE THE NATIONS FAVOURITE SEASONAL DRINK
If you love Starbucks, you will probably know about this little beast by now! The iconic Pumpkin Spiced latte is the nations favourite seasonal drink made by Starbucks across the world. Since releasing this drink 18 years ago, it has received many tweaks to fit today's demographic but is still as iconic as it was when it was first brewed in a Starbucks near you! Now, you can customise it with Starbucks' wide range of milk and extras like Syrups, Sprinkles, Cream and so much more! 
Starbucks has described the drink as combining "the nostalgic flavours of Starbucks Espresso Roast, pumpkin pie flavoured sauce and steamed milk, topped with whipped cream and pumpkin pie spices – cinnamon, nutmeg and cloves." 
Alike most of their non-seasonal and seasonal drinks, there is an iced version available and sometimes, even a food item to go with it! In addition to this range is the Pumpkin Spice frappucino which is a thick blend of creamy ice or fresh coffee from a choice of either their Signature blonde roast or their dark espresso roast.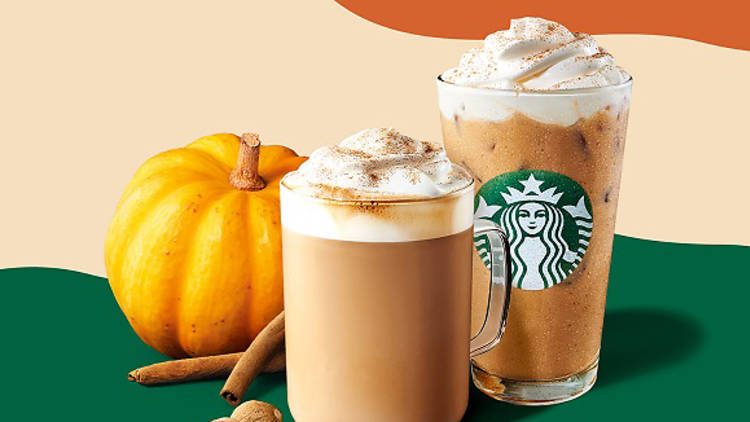 Starbucks Pumpkin Spice Drinks Range | Credits: Starbucks
This year, the Pumpkin Spice cookie will be returning to stores as well as a new S'mores blondie brownie and Almond Croissant. This really does introduce new items to Starbucks ever-growing range of sweet treats. The range has been available from the 2nd September at your nearest store and on your favourite delivery site. These sweet treats are affordable too! The latte is only £3.55 and the Frappucino is just £3.65 so why not pay an extra 10p for your drink to be crafted into something even more special. 
In 2018 we saw the introduction of the Vegan Pumpkin Spice Latte and last year, if you were able to get to your nearest Starbucks, they introduced the whipped topping too!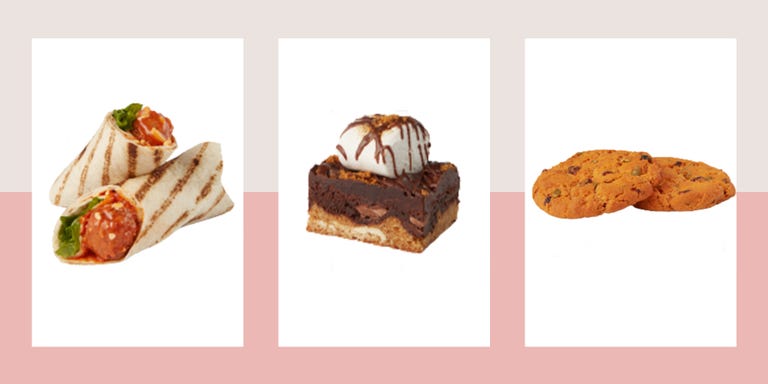 Left to Right - Plant No'Meatball Marinara Wrap, S'mores Blondie Brownie and Pumpkin Spice Cookie. Credits: Starbucks
Plant-based meatball wrap too? Starbucks has bought this treat back to their stores to enhance their food range. It's good news for those or prefers to avoid the meat. It's a part of Starbucks new Vegetarian and Vegan range. You can also indulge in a Mac & Cheese and Kale and Peas as another meat-free option! 
HAVE YOU TRIED SOMETHING FROM THE PUMPKIN SPICED RANGE RECENTLY? LET US KNOW IN THE COMMENTS!
2
0
0
0
0