Calls to respect mountain amid spike in visitors
Snowdon has been growing in popularity. 700,000 people now visit Snowdon each year which is a massive increase from 2018 with 5000,000 climbing. However, with rising holiday prices abroad and 18 months of limited travel, it's hardly surprising. 
July bought reports of a 45-minute queue to the summit. John Harold who is a director for Snowdonia Society, which helps maintain the mountain, said the increase in traffic had become noticeable and said the pressure of erosion on the paths was 'significant'. 
He followed on to say, "We all know that access to beautiful places and special places like Snowdon has been important to people, more so than ever recently, but the pressures that have come with that are really quite significant, Litter, footpath erosion, wild camping, traffic, parking - in a sense, none of these are new, but they've all acquired a really sharp edge in the last 18 months."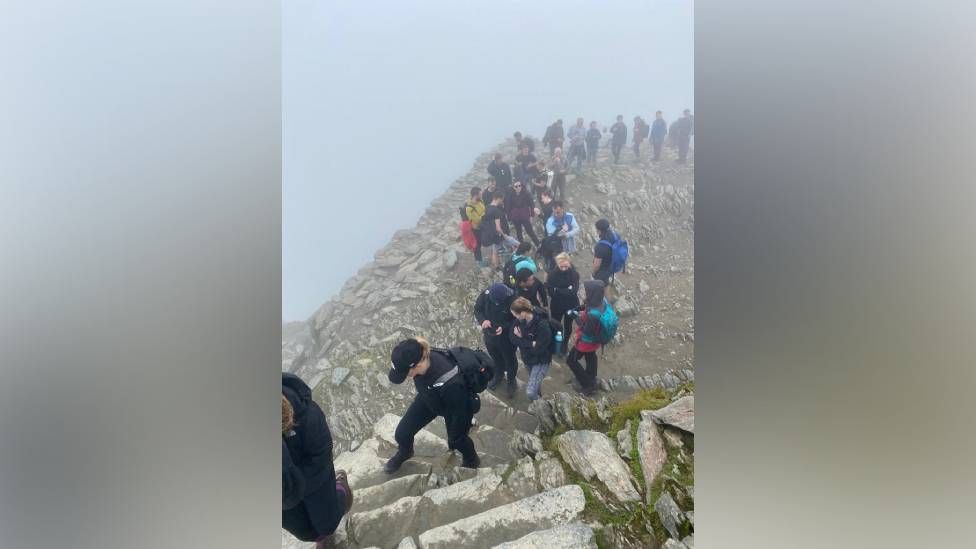 Source: BBC
He also went on to say that a large amount of hikers were underprepared in fitness levels and in the wrong clothing - some going to the extreme of wearing flip-flops. Snowdonia Society has spent a lot of money on promoting visitors to be prepared, but Mr Harold said more needs to be done
"Snowdon is a very big mountain, it's not a walk in the park, it's not a day in town, or a day on the beach... people need to be prepared,"
Hiker Elfed Williams said there was the 'same sort of people' compared to previous years which is down to limited travel because of the COVID-19 travel restrictions meaning more are taking a holiday within the UK meaning prices are at an all-time high.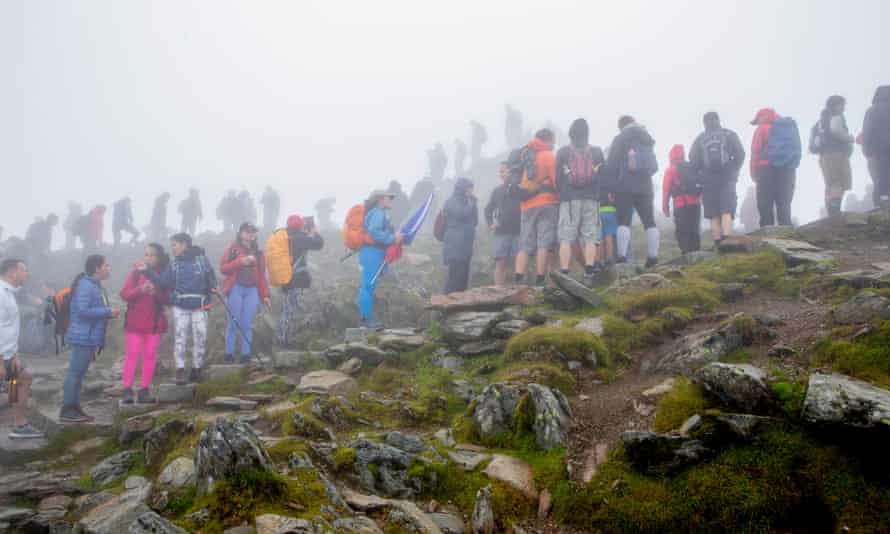 Source: The Guardian
"They're not mountaineers or trekkers really, they're the people who I think usually go to Spain or whatever for their holiday so they can't go now with Covid of course, so they've decided to stay in the UK and come to Wales.....I've seen a few - you won't believe this - with flip-flops and things. And you give them advice and they don't want to know either. I don't say anything anymore, there's no point." he said.
"You get the helicopter out and mountain rescue out - someone might be in real difficulty somewhere else, fallen off or something, and the helicopter is going to rescue someone who's just worn their flip-flops."
The message is clear, "Please come, by all means, but please respect the mountain."
have you visited snowdon recently? let us know down below!
3
0
0
0
0