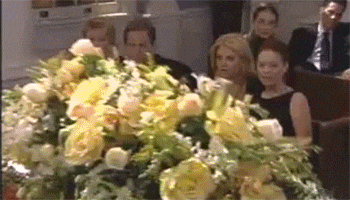 There was plenty of shock and surprise on Sunday evening when the Staff Changes were announced, especially in the New Staff section which saw a return for many previous staff members of UpBeat turning UpBeat into OldBeat with the return of many old staff members.
One person returning was ex-admin Amy, she has returned and took on the position of Forum Manager which will hopefully put life back into the Forums which have been dead for the past month or so ever since the people who kept it alive left really.  It has been said that there will soon be applications for the Moderator role so if you want to get your hands on it you best start being active on the forums!
Another person to return was ex-owner Liz aka DJ Fabulous, she took the lower role of Radio DJ and hasn't been off the air waves since her return.  Liz was and is of course a very important part of UpBeat as she started this amazing website with Jack way back last year so it is good to see her return and it is understood she still helps look after the site today from behind the scenes.
One amazingly surprising return was Ben aka DJ Benny who has returned to the role of Radio DJ.  Ben has had many roles here at UpBeat including Head DJ and Radio Manager, it's good to see him return and we hope to see him rocking them air waves again very soon with his amazing DJing skills.
We also seen the return of many other people this week like DJ Charlie who was known for his Disney Hour which was, in my opinion the best Disney show ever to be on UpBeat (sorry anyone else who has done it but you can't beat original!).
Finally, another recognisable face to return this week was DJ Curtis aka Ross who has been at UpBeat loads before in the role of Radio DJ and Head DJ.  This week really was a good week for returns of old staff members, lets end this article with this GIF of Liz aka Fabulous 😉 0
0
0
0
0