Coronavirus: Five Britons in French ski chalet catch virus

The Coronavirus has arrived in France as four adults and a child have been diagnosed with the disease after coming into contact with a man who recently returned from Singapore. The chalet has two apartments. The five Coronavirus victims who were staying in the same ski chalet are not in serious condition thankfully. 
The authorities are closing two schools next week, both of which the 9-year-old child with the virus attends. There have been around 35,000 cases of the Coronavirus globally, the majority of the cases being in China. On Saturday the death toll rose to 723 in China. Outside China, 288 cases have been confirmed in 24 countries, according to the World Health Organisation (WHO). 
The five new cases in France brings the total in the country to 11. Elsewhere, Hong Kong has begun a mandatory two-week
quarantine for anyone arriving from China after 26 cases were found. Anyone who has travelled to the UK from China, Thailand, Japan, Korea, Hong Kong, Taiwan, Singapore, Malaysia or Macau in the last 14 days and is experiencing cough, fever or shortness of breath is advised to stay indoors and call NHS 111.
I am very frightened of the outbreak of this new contagious virus and I really hope the World Health Organisation will be able to contain it and quarantine those who have the virus. The World Health Organisation did announce that they are close to finding a vaccine however it won't be available until 8 months time so until then let's hope they have a plan for those with the virus and how to deal with the situation. The Coronavirus is now said to be larger than the Sars disease which broke out in 2003 and killed 774 people worldwide.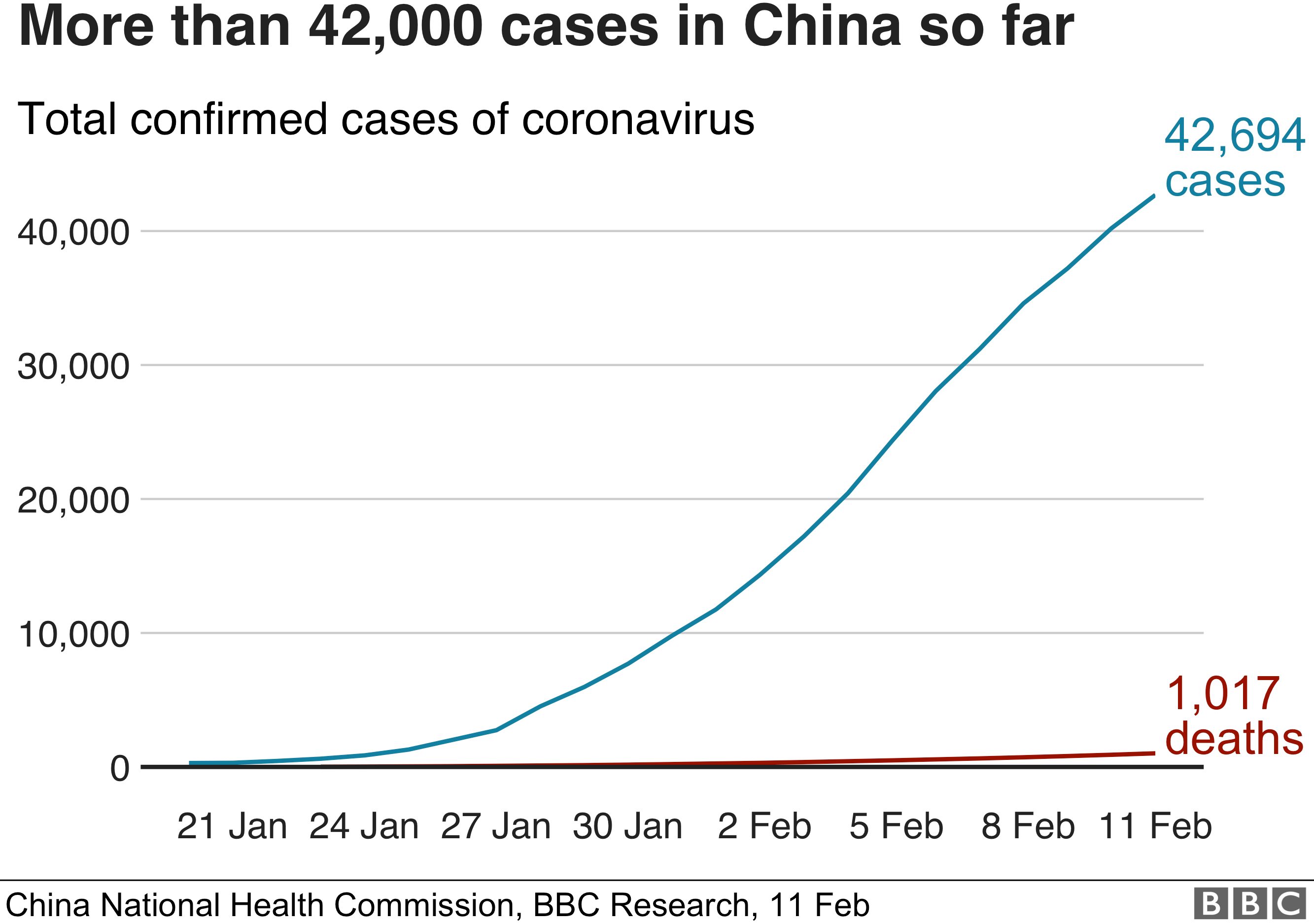 Have any reports of the Virus been near you? Comment below!
0
0
1
0
0