UK Weather: storm Brendan brings rain and extremely high gusts
A new Storm has been taking place across the whole country. Storm Brendan is the name of the Storm, and it has been going on for a few days now. Storm Brendan is bringing extremely high gusts of wind, it is known to be around 80mph of gusts as well as rain. The Met has also issued a Yellow Warning as the gusts of wind are high, covering the UK's West Coast, Northern Ireland, parts of Wales and north-east Scotland.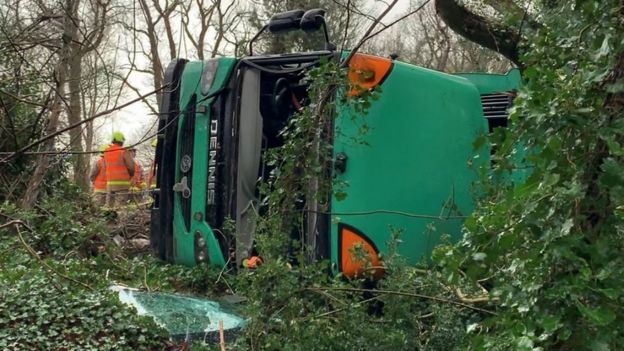 The driver of this Bin Lorry was treated by fully qualified Medical Staff after the incident happened in Onchan.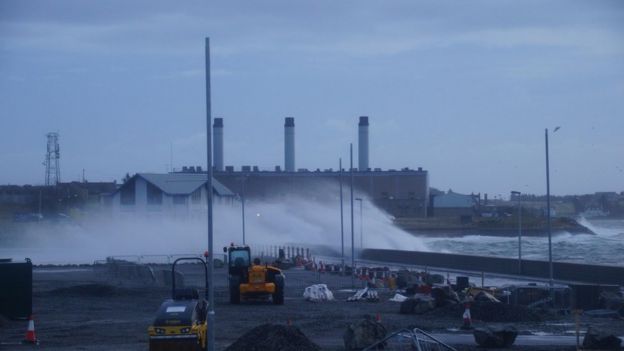 In Stornoway, large waves crashed against the coast which did cause many problems to Travel.
Travel has been disrupted due to Storm Brendan, flights, trains and ferry services have either been delayed or cancelled.
Northern Ireland was among the first parts of the UK to experience this horrible storm.
Thousands of people have been left without electricity, roads have also been shut. Every single school that is located in the Western Isles has been shut and there are also bus services on the islands, they have also been cancelled.
The Met has also put three more yellow warnings that are in place for Tuesday - one is for snow in Scotland and another one includes winds across England and Wales. 
In my opinion, if you live in Scotland or anywhere where the Storm is at its worst, I recommend that you do not leave the house, you can leave the house if necessary but if it is not necessary then do not leave the house.
1
0
0
0
0