Pringles truck EXPLODES on m1 motorway
Not something you see everyday, yesterday a Pringles Truck has exploded on the M1 motorway near Derby in the UK. The truck caught fire whilst exiting the Northbound slip road on Junction 25 at 7am yesterday morning. The fire crews started tackling the blazing Pringles HGV at 7am.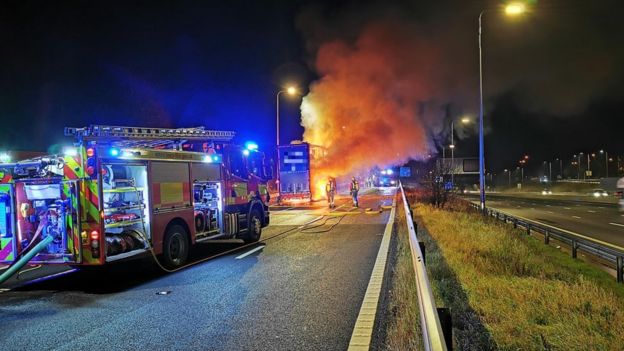 Fire crews attending the scene of the HGV fire yesterday morning.
However, the driver of the Pringles HGV was thankfully unhurt and sustained no injuries from the accident, and he managed to escape the truck. The driver was also able to bring the HGV to a stop on the exit slip road and detach the trailer safely, slightly damaging the road in the process.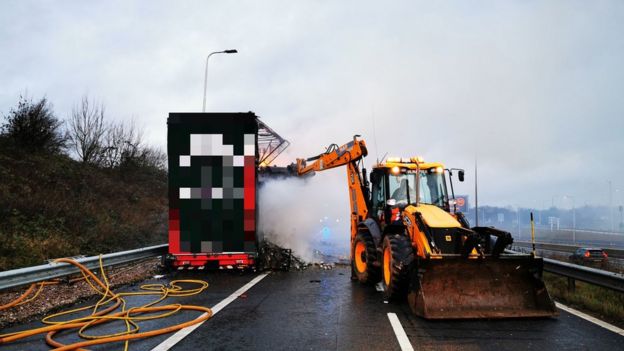 The cleanup operation following the incident yesterday morning on the slip road.
The cleanup operation lasted several hours meaning a section of the UK's busiest road was closed for a while and reopened once the HGV was removed from the road. The Pringles that were flooding the road after the fire and explosion were cleaned up shortly after. The road was opened later that afternoon at 14:20pm, meaning that busy traffic and queues returned to normal.
What do you think of this situation? Let us know in the comments section below!
1
0
3
0
0