US Getting READY to ATTACK?
    President Donald Trump has sent threats by commenting that he will be responding with a "very fast and very hard" attack if Tehran attacks any Americans or other American assets. This is now becoming very worrying as said earlier multiple threats are coming from Iran stating that there will be some sort of revenge. Trump took to Twitter saying this: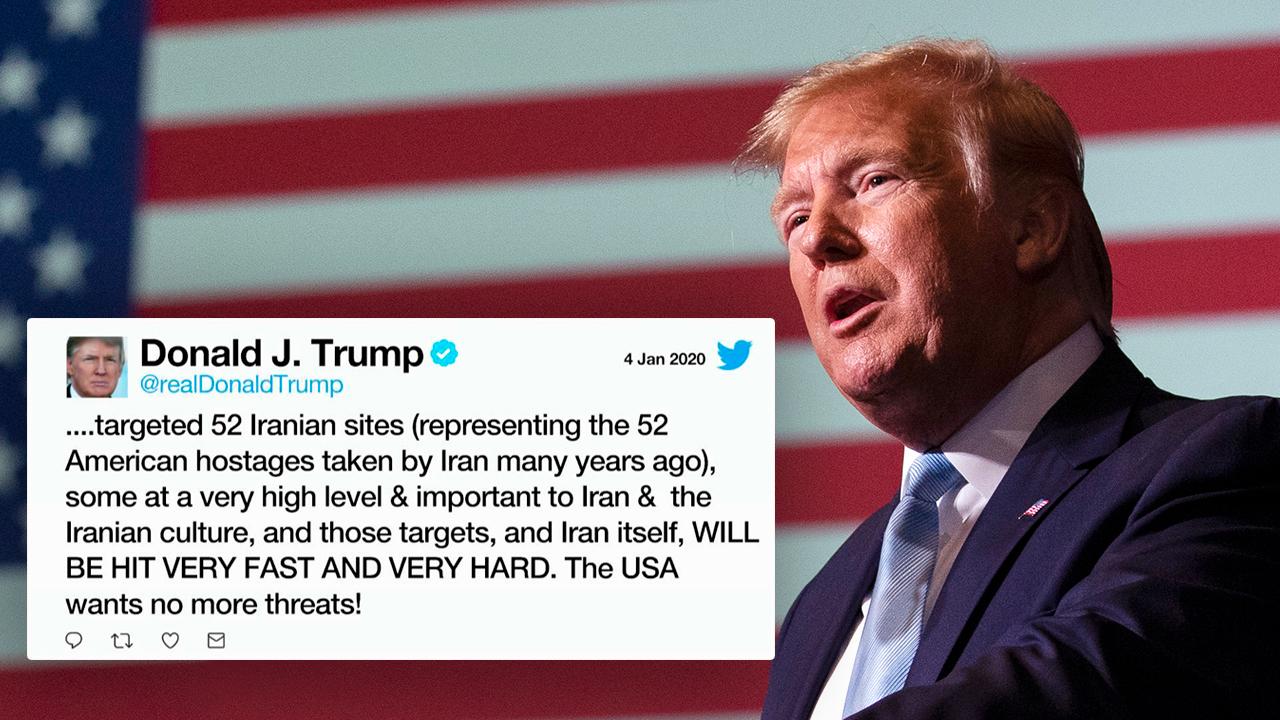 Donald Trump stated he "targeted 52 Iranian sites", and he now seems to be becoming even more hostile towards Iran after the multiple threats coming from them. These actions could be interpreted as a provocative step forward. The United States of America has chosen these targets based on the many Americans they have taken hostage over the years and they have had enough of it.
It's only a matter of time until the Iranians take action, and when they do, it could leave us with a few options. As said "The United States just spent two trillion dollars on military equipment. He also proudly comments "we are the biggest and by far the best in the world."
He also adds to his provocative message, "If Iran places attacks towards an American base or any American, we will be sending some of that brand new beautiful equipment their way, and without hesitation!".
This could undoubtedly lead to an international war between countries, resulting in the loss of thousands from both parties. A scary sight, many of us will not want to see. 
Donald Trump has said that he would airstrike cultural sites, which could lead to a war crime. This could Impact the 2020 United States presidential election in November, pointing towards a loss for Trump!
Let me know how this can impact the elections down in the comments!
2
0
0
0
0