Why did the undertaker stay for as long as he has in the WWE?
The undertaker, one of the greatest wrestlers of all times has recently spoken out to why he has stuck with the WWE for nearly 3 decades. The undertaker, whose real name is Mark William Callaway debuted way back on the 19th of December, 1990 and dominated in the survivor series with the million-dollar man. Mark was recently on a podcast presented by a WWE legend, Stone Cold Steve Austin which can be found on the WWE's official youtube channel and where they discussed Mark's professional with the WWE CEO Vince McMahon at the start of his debut and to now.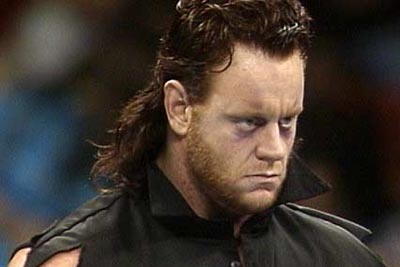 The undertaker's first character appearance at his debut.
The veteran spoke out on the podcast that his character who we all beloved over the decades he has been around was originally Vince's idea but he was able to mold it and develop it over the years and we still love it, including his gimmick as the American badass. Mark has also stated the reason he stuck around within the company as long as he has and that's because Mark feels that he owes Vince on how much he has given him over his illustrious career. After Stone cold, Steve Austin asked more about his career and why he never did leave the WWE which Mark went on to say, "I never forgot who gave me my first opportunity, and that was Vince. It's probably not the most sound business decision, but that's who I am and if that shit went down I was going to go down with him. But I know eventually it would turn."

wHY DO YOU THINK HE has STAYED FOR AS LONG AS HE HAS? COMMENT BELLOW
0
0
0
0
0