After over 10 years of running, popular game Moshi Monsters is set to shut down December 13th.
The game was trending in the UK on Twitter after users began sharing emails they received from the game. The email stated that on December 13th, the game would shut down forever.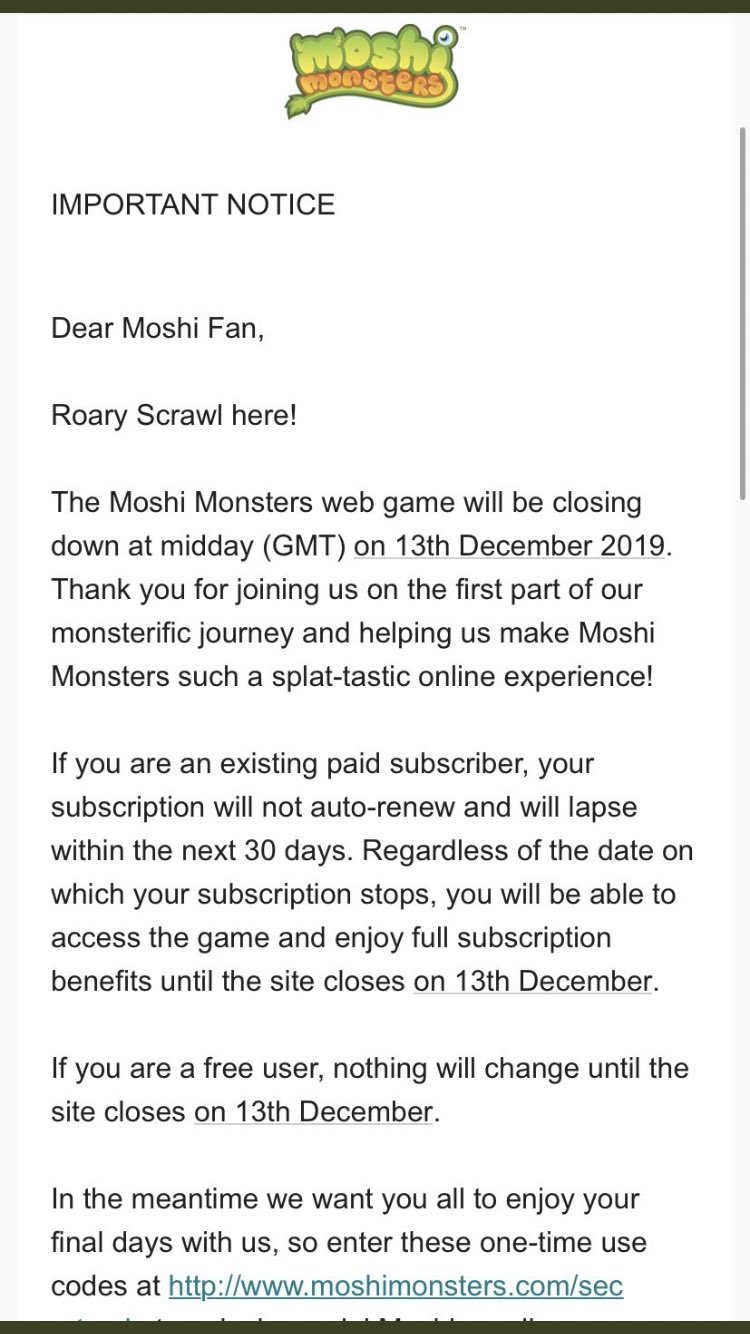 The reason behind this sudden announcement is due to the company Adobe announcing they were killing off their application, Flash, in 2017. This is the multi-media platform that Mind Candy used to create and run the Moshi game. The decision of when to close the game has been an ongoing thing within the company, however, they were finally able to create the agreement on this year.
The game has run for over 10 years and has impacted the lives of around 100 million children, all who signed up to play the game. Despite now being teenagers, old fans of the game have shared their sadness of the situation on social media.
One Twitter user tweeted, 'Moshi monsters is closing down, I repeat MOSHI MONSTERS IS CLOSING DOWN.'
After the closure of popular game Club Penguin, this truly is upsetting for many fans whose childhoods were dedicated to the game.
---
Moshi Monsters was launched in 2008 and blew up in popularity, having a reported 10 million users by 2009. The game became so large that Lady Gaga had legal issues with one of the games 'moshis,' Lady Goo Goo. By 2013, it had released a range of toys, books and even an animated movie.
The game began to fall in popularity in 2014, as the original fans began to grow out of the children's website. Despite not playing the game for years, we can all still mourn the game we once loved.
Did you use to play this game? Let us know down below!
0
1
0
0
0