To our fallen soldiers..
Today, 11/11/19 11 AM, marks the 100th year since World War One, the war where over 40 million casualties occurred. During this time the Royal British Legion put all busy lives to a pause to set aside all that has happened and to remember those who gave up their tomorrow for our today. Pledges were offered to improve the lives of UK service workers and their families, this was pledged by the politicians of the UK. 2 minutes of silence had happened at 11 AM nationally across the country, as well as this the Royal British Legion called upon the nation to lay down any technological devices whilst this 2 minutes of silence was happening. 
---
During a video message, the British Legion said this commemoration was non-political, this video includes 21-year-old actress Eno Mfon saying: "You don't have to agree with the politicians, you don't have to like their decisions". The UK's British Legions head of remembrance, Catherine Davies said: "The two-minute silence unites us all and is as relevant today as it was 100 years ago."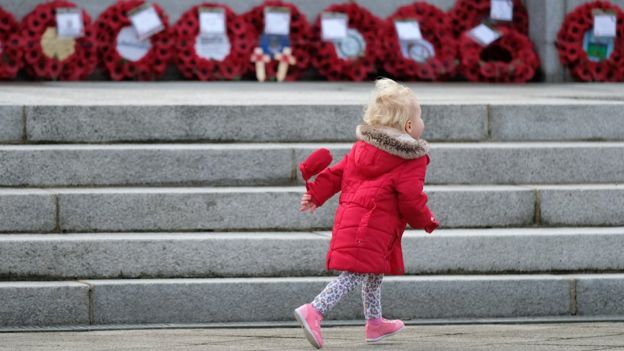 Our remembrance goes towards the soldiers that sacrificed their tomorrow for our today..
3
0
0
0
0