the Halloween massacre of 2019
This Thursday, Halloween 2019, five people were shot to their death in Orinda, California, after citizens and neighbours in the area reported mild party noises coming from the Airbnb apartment in the area. 
The police department has sent the apartment owners two "notices of violation" in the past, but that didn't seem to stop the horrible massacre of the evening.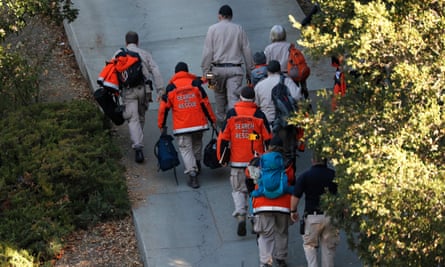 ---
what exactly happened?
This Airbnb apartment is what's called a "Party House". People rent it just to party. During the party, shots were fired, which have drawn about a hundred people to the house. 
There were about seven of them, packed inside a washroom. They heard someone at the door. It was another young woman, saying: "I'm shot! I'm shot!"  says a witness to The Guardian.
Chamber has tried to calm the woman, afraid of drawing attention. But it was too late for them. 
The witness also said that they just kept going, without stopping. and that all she heard is "He's dead! He's dead!".
In response, Airbnb spokesman Charlie Urbancic said: "We are horrified by this tragedy and have taken action to ban the booking guest from our platform."
Airbnb also said that they are planning to get "party houses" out of business by 2020.
---
what do you think about this event?
let us know in the comments below!
0
0
2
0
0