It looks like they're going to have a great time!
Next April Niall Horan will begin a tour of the United States that will keep him traveling for a month through different states. And he won't be alone, he just announced that he takes two good friends with him.
"This is very exciting!! I'm going back to the road and this time I'm going with my best friend around the world Lewis Capaldi and the beautiful Fletcher. I can't wait to go back out and see them all. Tickets will go on sale on Friday, November 8. Soon there will be more dates, "he announced on his social networks.
"Let me be one of the boys," said the third in discord that does not appear on the tour poster where we can see the two friends in a very casual attitude.
"THE MAN WITH THE BEST NIPPLES IN THE GAME (I) will go on tour with everyone's favorite Irish boy named Niall ☘ buy your tickets on Friday, November 8 or sit at your house and miss the best night of your life (possibly not it is the best night of your life but you will surely have fun) ❤ ", Capaldi wrote.
A few days ago they shared a fun photo shoot with which Capaldi wrote: "I was getting used to being someone you loved" (playing a pun with his single).
The Irishman has just released Nice to meet now, a single that shows us a Horan more confident than ever, and more rocker. We will have to see what air his next album breathes that presumably will arrive in time for this Christmas.
The one who did not hesitate to record his reaction upon hearing this new song was Capaldi, whom Horan refers to as his best friend. The truth is that, on more than one occasion, they have shown that there is great complicity between them. Even the former One Direction came to confess on the occasion that normally there are usually large amounts of alcohol in their meetings.
Capaldi, who has a lot of sense of humor, did not hesitate to analyze the video of Nice to meet you in which we see how Horan ends the night with a beautiful woman who gave him his phone in a nightclub.
He published a video in which we could see him remembering the casting of Niall Horan in a talent show while saying: "What happened to that young Irishman with braces? ... Do you think I would have had blonde girls at home? No! He brushed his teeth and went to bed at half past nine at night. "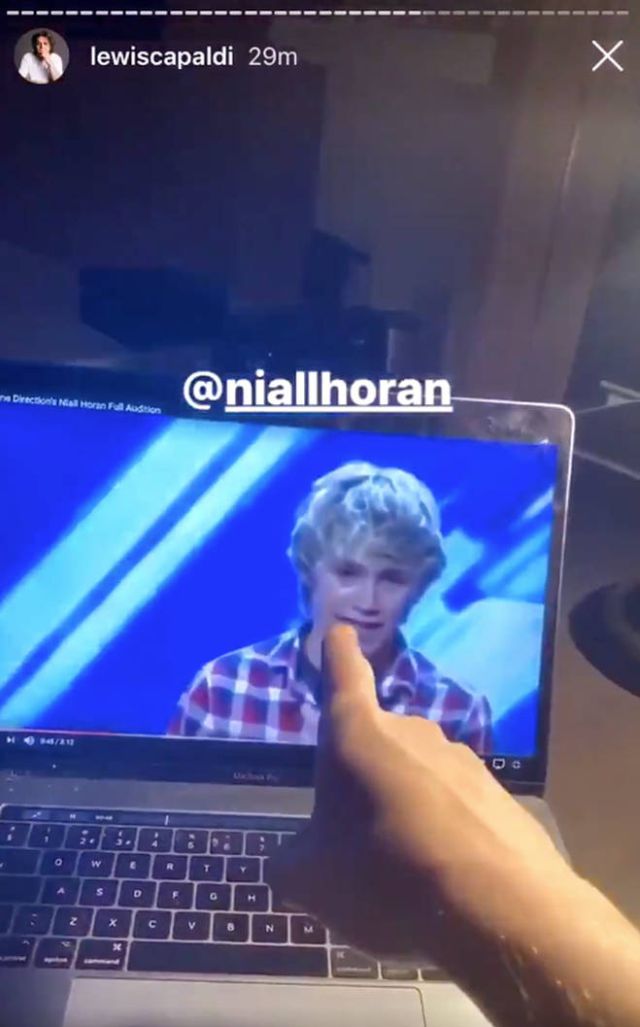 Now, both will share a tour in the United States where Capaldi, precisely this week, reached No. 1 of sales with the theme that has made it popular in the world, Someone you loved. Without a doubt, it will be a tour that will take time to forget, if only for the time they will share on the road.
Will you be going to their tour?  Let us know down below!
0
0
0
0
0