Woman in Carrie Halloween Costume Fools First Responders

A young woman gave first responders quite the fright when she had her Halloween Costume on. She was dressed up as Stephen King's infamous character named, 'Carrie'. She completed the look with fake blood to promote the production of "Carrie: The Musical.", which is where her costume originated.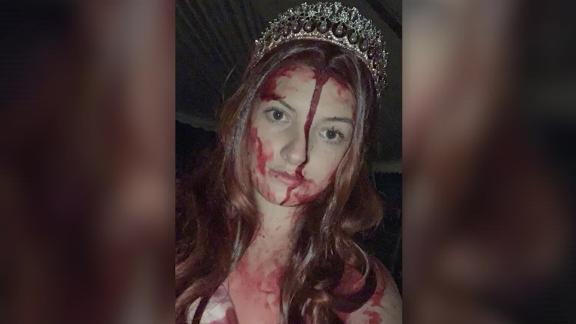 Picture of the woman, in her creepily realistic costume.
Her car hit a deer, and a curious citizen came to check up on her and found her in her costume. She immediately called 911. She went to a Haunted House Party. She was driving home when the incident occurred. 
The citizen called because of her costume. The woman began to explain that it was fake that she was in a costume. When the responders came they were confused.
They said, "Miss, the fake blood looks real, we need to wash you to see if the wounds are real."
She got minor bruises, however, despite her scary costume she was sent home.
They believed her after they removed the fake blood.
WOULD YOU HAVE BELIEVED IT? LET US KNOW IN THE COMMENTS BELOW!
0
0
2
0
0