A 'life-changing' visit to the Camera Obscura detects breast cancer in 41-year-old woman!
In May, Bal Gil, 41 from Slough, was at the Camera Obscura and World of Illusions, located at the peak of the Royal Mile with her family.  It was reported that when she walked through the attraction's thermal imaging camera, she saw her left breast appeared as a different colour.
Upon returning home, it was confirmed that she did indeed have early-stage breast cancer.  Thermography (thermal imaging) uses a special camera to measure the heat of certain body parts throughout a person.  Cancer cells multiply and spread very fast.  Metabolism and blood flow are higher in a cancer tumour, which makes the skin temperature hotter.
"While making our way through the floors we got to the thermal imaging camera room. As all families do, we entered and started to wave our arms and look at the images created.  While doing this I noticed a heat patch coming from my left breast. We thought it was odd and having looked at everyone else they didn't have the same. I took a picture and we carried on and enjoyed the rest of the museum." said Ms Gill, a deputy director of finance for a university.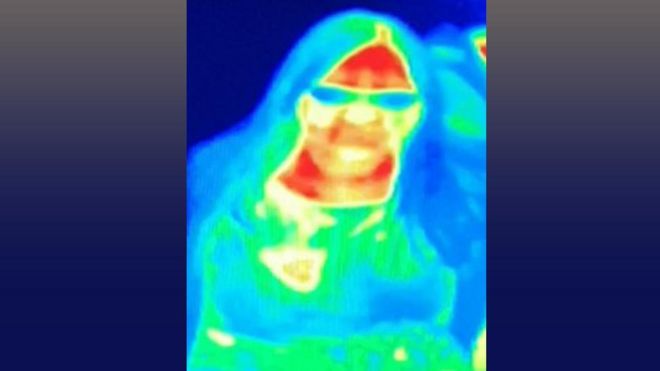 When the mother returned home, she was looking through the photographs and came across the image.  After doing some research, she found multiple articles related to thermal activity and breast cancer.  She immediately saw a doctor and was diagnosed with breast cancer.
She said that the visit to the museum was life-changing and without the camera, she would have had no idea.  The manager of these attractions said that he was 'shocked to see that their thermal cameras had this type of potential to save so many lives'.
The NHS is now encouraging any woman who has received an invite to a screening should attend just to be on the safe side.  I believe this is our health system & world evolving, tackling some of life's biggest obstacles, the woman later thanked the attraction for saving her life.
What do you think about this entire situation?  Comment below and let us know!
1
0
2
0
0