Ayers Rock has officially closed.

Uluru (also known as Ayers Rock) is a large sandstone mountain formation in central Australia. It has been home to history and as of recently a huge amount of hikers and climbers. From Today (Saturday 26th of October 2019), the rock shall be off-limits for tourists, to let it recover and protect its history. This area is sacred to the Anangu people, who have pleaded many-a-time for it not to be climbed and destroyed.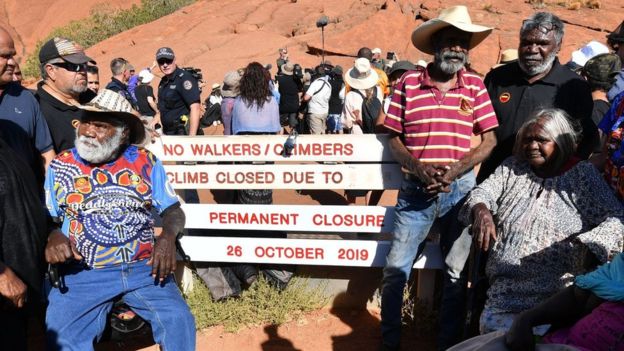 The Anangu people have said the formation is "like a church" to them. The walk up the mountain can be hazardous, people have died from it. Mainly from the intense heats, causing dehydration. The 348m climb to the top is filled with hazards too such as areas that can easily be slipped on and the overall steepness. On Friday, hundreds of people made the trek up the mountain.
You can see a time-lapse of the huge crowds of people here. After the final climb ended, all climbing aids were dismantled and no longer available for use, in an attempt to discourage any illegal climbers. If rangers caught climbers after the closing time, they can face hefty fines.
Despite the upset from the climbers, the historical natives are happy to receive their spiritual site back from tourists.
What are your thoughts on the mountain closure? comment below!
0
0
0
0
0