7UpFronts & Latest bbau news
7UpFront is not broadcasted or live stream, the only way to find out info is by leaks or via their twitter or by others voice.
7UpFronts is an event where Channel 7 talk about their upcoming shows for the next year and they talk about all the new shows they have for the near future and shows that are making a big comeback. They also talk about the demographic they want to lead in and their current statistics for the past years, "refresh and rebrand"
Seven Networks first announcement was the merging with Prime Media Group, which will see Seven Network 90% more of Australians, it will supposedly make them the biggest broadcast, premium video and news network out of all the other networks. As stated in this 
tweet
.
They also mentioned that they sold their red-wave radio assets in western Australia to hopefully better invest in content and improve their performance. 
Tweet
NEW SHOWS AND REVAMPED SHOWS
Big Brother Australia "Revolution"
So my last article was all about rumours for it, well now we have answers… well, sort of.
First off Seven Network announced that they do now have the rights to Big Brother and that it will be coming back, but unfortunately no dates, not only that no host, no house location, nothing. So this still leaves other rumours, a new one being that it will be pre-recorded months before, Big Brother Australia will be the only Big Brother to be doing this, Big Brother China did it once and it failed, this rumour seems to be very true, with no host announce meaning no live shows, to confirm this even more Big Brother was listed after the Tokyo Olympics, which means Big Brother will most likely be aired in August which confirms they won't be live shows or any interaction with fans, this has the Big Brotherhood worked up.
With that being said, the official promo got leaked, which was only shown at the event, you can watch that
here.
In the video, it shows a lot of the US format, but also you can hear the iconic voice of Big Brother, with it showing a lot of the US Big Brother this confirms that housemates will vote each other out and the public won't.
*Official Big Brother Australia image, showing it will be called Big Brother Revolution*
There was a big announcement of a new show called "Plate Of Origin" which will see two original MasterChef judges Gary and Matt from Channel 10 joining Channel 7 to Be on Plate of Origin.
Plate of Origin will be a brand new cooking competition hosted by Matt Preston, Gary Mehigan, and the one an only Manu. There isn't much info on this right now, besides the quote in the twitter post that says
"The kitchen is opening soon, let the flames begin"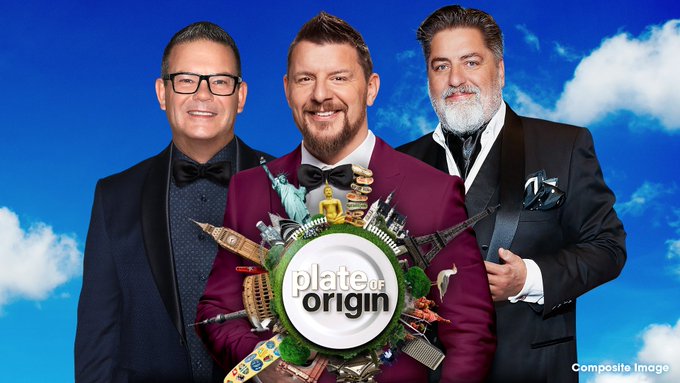 Plate Of Origin official advert image
House Rules "High Stakes"
House rules is an Australian tv show where teams hand over their keys and renovate each other's houses, to win a grand prize of $250,000. Throughout the competition, they renovate each others houses, the outside, and also a room they think could have done better, whilst they do the renovations on the outside of the houses. When renovating they typically only get a week to do it all, which ups the pressure.
At the event, Seven Network announced a revamped version of it called "High Stakes" with this image;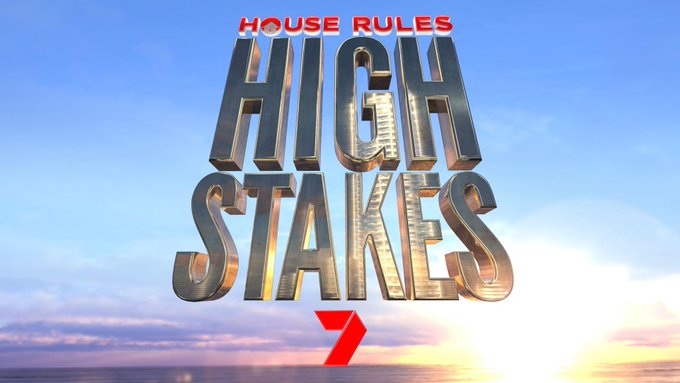 In the promo for Seven Networks shows for 2020 it shows a high-rise building, with "House Rules" on top, it's been said they will be renovating a penthouse that is 33 stories high! Apparently, the show is already being shot but rumoured to be having delays with apparent road works happening in the area. 
With Jo, the original house resigning from House Rules at the end of this year's season comes 3 new main hosts which will be Kyle Clarke, Saul Myers and Llewelyn Bowen
.
My Kitchen Rules "The Rivals"
Another show revamped! There isn't much info on this, its possible judges will be going head to head, or as mentioned in this tweet by Tv Tonight Australia "Champs. Vs Fans will put teams into two houses, Manu and Colin will mentor one team each, Pete will be an independent judge"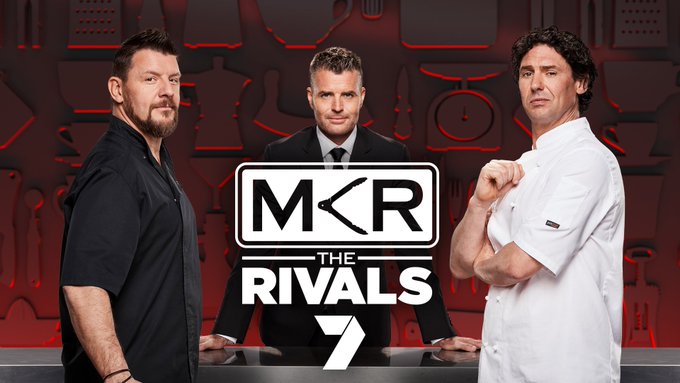 Pooch Perfect is a new show, it wouldn't be Seven without a new show about dogs! Supposedly ten professional dog stylists will be in a competition, and it will be hosted by the 'pawsome' Rebel Wilson.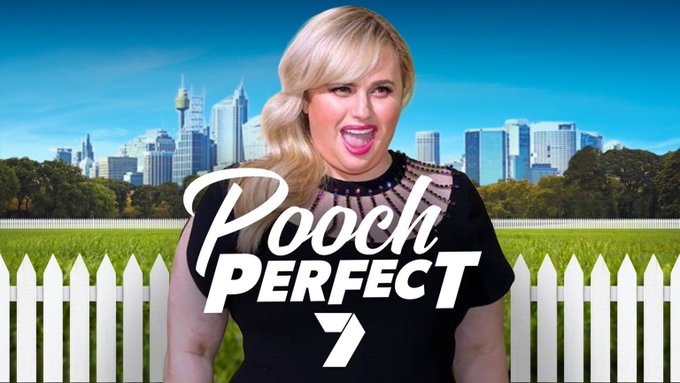 Official Line Up For 2020 on Seven Network: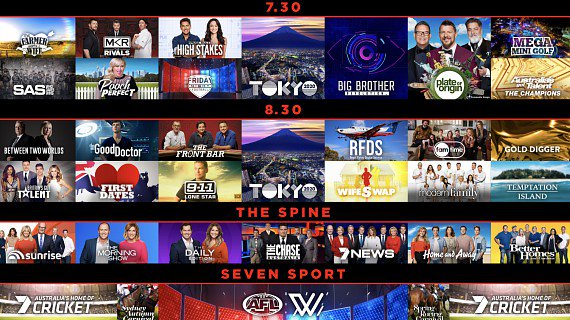 That's all for now! Want updates on Big Brother Australia? Follow my Twitter news page!
1
0
0
0
0