Take to the Skies!
On Sunday 20th October 2019, Qantas took to the skies from New York to Sydney in the world's longest non-stop flight. The flight carrying 50 people on board the 787-9 Dreamliner touched down in Sydney early morning with 'A good 70 minutes of fuel in the tank'. The Australian National Airline says that they are currently aiming to increase health and wellness on board their aircrafts and minimize jet lag of both both customers and crew members.
Whilst flying 10,066 miles from New York, America, to Sydney, Australia, the pilots' and crew members' melatonin levels were watched carefully. Researchers were deployed to monitor lighting activity on board the aircraft as well as all of the consumption levels of passengers and their sleeping patterns. The full flight time on Qantas 7879 from New York to Sydney was 19 hours and 16 minutes.
Still holding the world record for the longest commercial flight and offering a full scheduled service from London Heathrow to Perth on Australia's West Coast, the company wants to try and be able to host regular flights from New York to Australia as well as London Heathrow.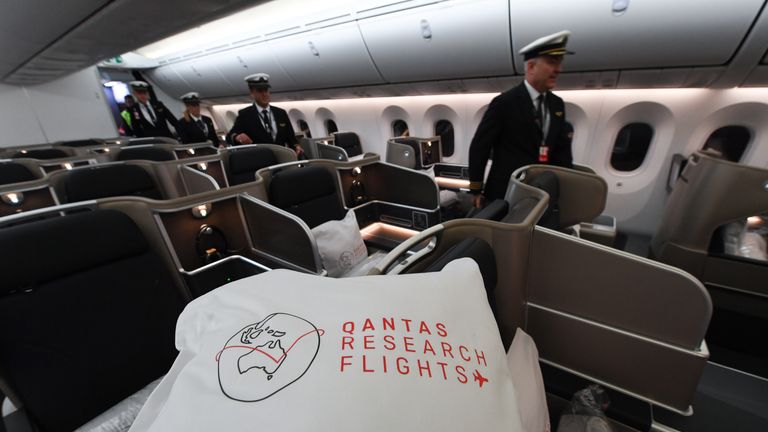 Would you want to fly on this flight? drop us a message below!
3
0
0
0
0