WELCOME TO
MAINSTREAM MONDAY
WEEK THREE
---
WELCOME TO THIS WEEK'S EDITION OF MAINSTREAM MONDAY!
---
Mainstream Monday is a weekly article to keep you up-to-date with the latest social media drama and an insight into the deep world that we call the internet...
---
YOUTUBE
STAMPYLONGHEAD
After one whole year, the forgotten Stampy has returned to YouTube, uploading a brand new 'Lovely World' video!
Joseph Garrett, also known as 'stampylonghead' on YouTube took a break from the site recently and is now returning one year later.  For some, they were not bothered regarding the absence of the individual, but others were distraught.  Many grew up watching the child entertainer and have witnessed him create over 600 episodes of the iconic Minecraft series, 'Stampy's Lovely World'.
If you scroll through the comments on previous videos, many began to miss the YouTuber and said that 'the site would never be the same without him'.  People are thrilled to see his video appear in the recommended section and that it brought back so many nostalgic memories.  The episode is all about a mirror of his original world, he is taken into that other world and has to find his way back.
After finding his way back and chasing away the enemies, he says something that many have quoted in the comments and on social media.  'Everything is back to normal as it should be, I'm back in my lovely world..' is what he said towards the end of the video.  Fans are happy that he has returned and can't wait to see more content uploaded from him in the future.  If you do want to check this video out, I highly recommend it!
---
SNAPCHAT
SO SATISFYING
Each week I will be picking a crazy Featured Snapchat Story to document about, this week is So Satisfying!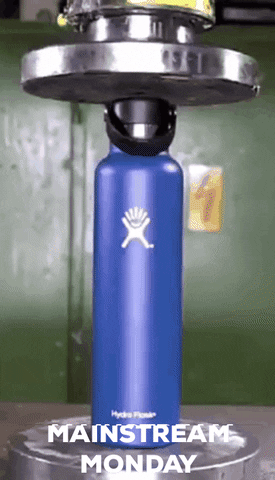 So Satisfying is a Snapchat publisher that reposts oddly satisfying clips that the social media app has to offer.  It has been appearing in many's 'featured section' recently and, to be honest, is really weird. Some videos are actually really calming while some are outright stupid..
For example, in a recent episode showcased by the publisher, it shows the cutting of a soap.  The cut through the soap is so smooth it gives you that really soothing feeling.  Another example shows the cutting of pottery, it is so satisfying that it's hard to explain.
It's very hard to explain the pure weirdness of these clips, so you'd have to check them out yourself to get a taste of what they're like.  Who knows, you might have an oddly weird obsession over the videos?  Be sure to check it out on Snapchat!  Make sure to check back next week as I will be documenting another crazy Snapchat Show/Publisher!
---
TWITTER
#ARSENAL
Mesut Özil, popular Arsenal player, has been excluded from the squad against Sheffield.  This has fans talking on Twitter!
Recently, it seems like I've just been talking about football media in the Twitter section but I promise I'm not!  I choose my main topic through the 'trending' page on the site, this was number one on that list.  Next week, I hope to be documenting something that isn't related to football.
Anyways, an arsenal player has been excluded from a football game against Sheffield.  Fans are talking on Twitter, as the player is quite popular and isn't known for being like this.  Manager of the team says that he feels, 'he is not the player he used to be'.
Fans hope that the player is to return to the pitches very soon.  Let me know what you think about this down below!  Make sure to come back next week as I'll be documenting another trending topic from Twitter, that hopefully isn't football related!
---
INSTAGRAM
@_REMMIDEMMI
Every week, I'll be talking about a bizarre Instagram account I've found and giving you an insight into what they post!  This week, it's @_remmidemmi!
@_remmidemmi is known for posting pictures of people collapsed in various positions.  The photos usually have lots of meaning behind them, but showcase a person collapsed on the floor.  At first glance, it just looks really weird but then it turns into quite an amusing concept.
In the first image, we see a woman falling out of a black vehicle with many objects inside.  An EU flag is featured in the photo, this links to Brexit and the UK leaving the EU.  The second photo shows a woman collapsing into a grave, made for Halloween.  Her clothing is orange, which gives it that extra Halloween vibe, but it's still weird..
Overall, I'm just a bit confused on why this is a thing?  Let me know what you think of these photos down below in the comments!  If you want to see more images like this, be sure to check out @_remmidemmi on Instagram!  Make sure to come back next week as I showcase another bizarre Instagram account!
---
I HOPE YOU'VE ENJOYED THIS WEEK'S EDITION OF MAINSTREAM MONDAY!  BE SURE TO LET US KNOW WHAT YOU THINK ABOUT THESE TOPICS DOWN BELOW!
SEE YOU NEXT WEEK!
4
0
0
0
0