kpop star sulli found dead?

Sulli was a member of a girl group called "f(x)",
f(x) was managed by SM entertainment.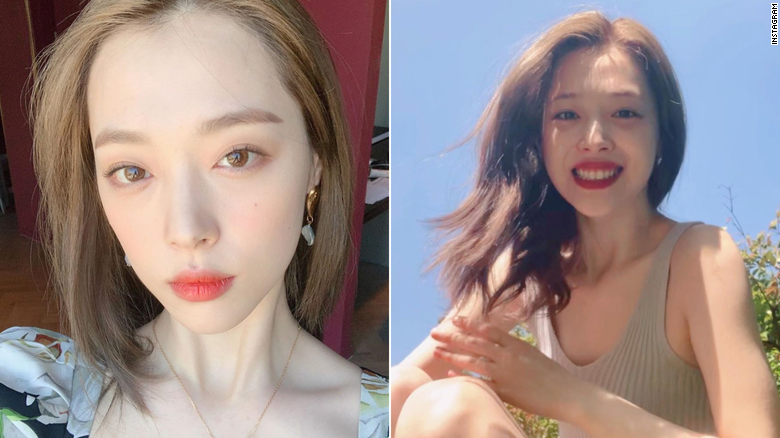 Sulli was found dead in her bed room.
Her body was found by her manager in her house.
SM Entertainment decided to plan a private funeral for her family.
Some speculate the reason for her death was from cyber-bullying.
The funeral was held on Tuesday.
"She was brave," Saeji said on Tuesday. "The fact that Sulli repeatedly did things that misogynists didn't like, and refused to apologize, is how she really stood out."
  Sulli died at age 25, she was to young to die.  She went live before she died.
The fans are so crazy about her death. SM entertainment made 2 funerals,
one private, and one for the fans who was crazy about her death.
The funeral for her fans was held at a hospital,
it lasted for 2 days. Oct 15 - 16.
Got any words? Feel f

ree to comment down below.
0
0
0
2
0