TECHNOLOGY TUESDAY

WEEK 1
---
Welcome to this week's issue of Technology Tuesday!
Technology Tuesday is all about bringing the latest and most relevant tech news to you.
---
Let's start off with that one that you all care about, Phone News...
This week has been rather eventful for OnePlus, as they release their new 7T Pro.
OnePlus's 'T' series is all about being a budget phone, and this is the first year where they have announced a 'Pro' version for the 'T' line up. As for the 7T Pro, it is only available in Europe, India, China and Hong Kong. As well, this phone isn't that much of a downgrade the, still fairly new, 7 Pro.
The 7T Pro boasts a Qualcomm SnapDragon 855+ and 8GB of RAM, along with that it has a whopping 4085mAh battery, with the new warp charge for super-fast charging speeds. The screen is a 6.67-inch AMOLED display, and has a curved edge, along with a 1440 x 3120 resolution, and a 90Hz refresh rate. All of this for £699.
Although, not all is good. It doesn't really need to exist, the 7 Pro only came out a few months ago, and the 7 Pro is just as good. It's also quite a heavy device, and also a big one. The camera isn't the best as well, so if any of these matter to you, you might want to hold back. Additionally, the CEO of OnePlus has said there will be no 5G version.
---
Up next we have the latest leaks, this week we are looking at the new rumoured iPhone SE 2, and the re-design of the AirPods. 
The iPhone SE was the most popular iPhone that Apple has ever sold. It was small, compact, and was fast on release. It also boasted the lowest price of an iPhone ever. It brought android customers a reason the switch to Apple.
It is quite a surprise that the iPhone SE 2 has not already been released, but as with most things, Apple does it differently.
Apple lovers have been going crazy for a few months, coming up with some incredible designs for a possible new iPhone SE. My personal favourite:
The reality is, the SE is a budget phone. It will have no new features, and probably will still have the old design, like the iPhone 8. Although, it will be a super cheap, relatively speaking to the rest of Apple's line up, and will start at $399, says MacRumors. Furthermore, Ming-Chi Kuo re-iterated some of his earlier predictions, reportedly running an A13 chip, and will have 3GB RAM. The A13 chip will most likely be faster than most high-end Android phones, as Apple has been leading the CPU game for years now.
The new SE will not include 3D Touch and will have touch ID, and it will essentially look like a smaller iPhone 8, ditching the old square design. It will come in 64GB and 128GB storage models and is set to release in the first quarter of 2020.
---
Even more Apple leaks!

The AirPods were arguably the most popular accessory sold and dominated the wireless EarBuds market. The new AirPods are set to come out within the next month, ready for Black Friday. 
It will boast a re-design that runs in-line with Apple's new theme to design some weird looking products.


It is unknown yet whether there will be different colours, but the community are all hoping for a black version.
They will include many new features, but this means the price will most certainly go up but isn't expected the go above the $200 threshold. The new design was leaked by an icon in an iOS Beta and looked familiar, as a leak a few months back got the design near spot-on.
It is expected that the new AirPods will include water resistance, some sort of noise cancellation, and proper ear tips, to provide a better fit in the ear.
---
PC News
This week has certainly been an interesting one.
There are rumours that Intel will be ditching their new 10nm design for the 7nm design, with the hopes of catching up to AMD's new lead. It is reported that they have not had too much trouble to transition to the 10nm process, so they are starting to focus on the 7nm process. Although, they may still be too late as these are expected to come by 2022, and AMD already has 7nm processors on the market. Intel will still be working on their 10nm processors for their mobile CPUs, though.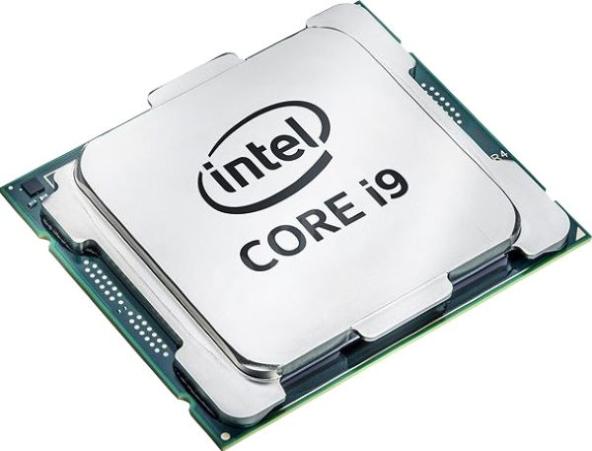 These rumours come from a German website - hardwareLUXX and the source have been proven to be fairly accurate with these leaks. Intel will not be using 7nm for its Xeon processors, as they rely on more cores and threads, rather than clock speed.
Along with that, NVidia is set to release more RTX enabled games so that people can take advantage of the feature.
This comes right after AMD announced that Radeon graphics cards will get raytracing support, and has been in the drivers since July. They plan to release the feature to older cards, but they probably won't run very well, as they are not designed to support raytracing.
---
Next, we have some new Google Products...
As of the time on writing this, 15/10/2019, the Google Pixel 4 event has just happened about an hour ago. In this event, they announced their new Pixel 4 range of smartphones. Google played an interesting tactic, and rather than having people leak their phones for them, they leaked it themselves. The only problem is, we basically know most of the new stuff it will have.
Unfortunately, they didn't release a 5G version of the Pixel 4, as the community was hoping, as it would be the first American company to release a 5G phone. So far, Asia is leading the wave, with Samsung, OnePlus, and Huawei.
If you have been following any sort of leaks, you will probably be familiar with the design of the new phone.
The Pixel 4 now features facial recognition, new camera technology and a 90Hz screen, which is becoming more and more popular among smartphones.
It has a new 'Solis' motions sensor, which has an excellent AI for such a small device, which promises to outperform any of the current flagships, like the new iPhone 11 Pro. It also includes an upgraded Google Assistant to help you throughout the day.
The new Pixel boasts a 5.7-inch screen, which is ever so slightly bigger than last years 5.5-inches. It now includes an FHD+ OLED display, with a 90Hz refresh rate, giving the whole phone an overall more smooth feel.
The battery is slightly smaller this year, at 2800mAh, compared to 2915mAh last year. Although it will have an upgraded processor, the SnapDragon 855, 6GB RAM, and 64GB and 128GB storage options.
The camera has received some incredible improvements, most notably the second lense. It now features a second 16MP zoom camera, rather than the standard 12MP camera from last year, and should provide better camera quality. A new dual exposure feature has been added, which allows you to edit the foreground brightness without affecting the background. All you have to do is edit the photo after you have taken it. This certainly provides a new feature ready for the community to get creative with. There is also another new feature called 'astrophotography' which is a long exposure feature to allow you to capture the night sky with amazing quality.
The Pixel lineup is aimed at the mid-tier to high-end range, and the Pixel 4, Google's flagship, will start at £669.
---
That's it!

That's it for week 1 of Technology Tuesday! Hope you enjoyed reading it and leave your opinions in the comments below!
Come back for next week!
3
0
0
0
0