Five people have been injured at the Arndale Centre in Manchester earlier on tHIS WEEK!
A man, 41-years of age has been held suspicious of terror offences after 5 people were injured in Manchester.  This man started "lunging multiple people" with knives at about 11:15 am BST causing havoc in the Arndale Centre.  Two police officers were chased before the suspect was detained.
When this event occurred, the centre was put on lockdown ASAP.  Some shoppers took refuge in stores.  "There was a man running around with a knife lunging at multiple people, everyone was screaming and running" started an eye witness.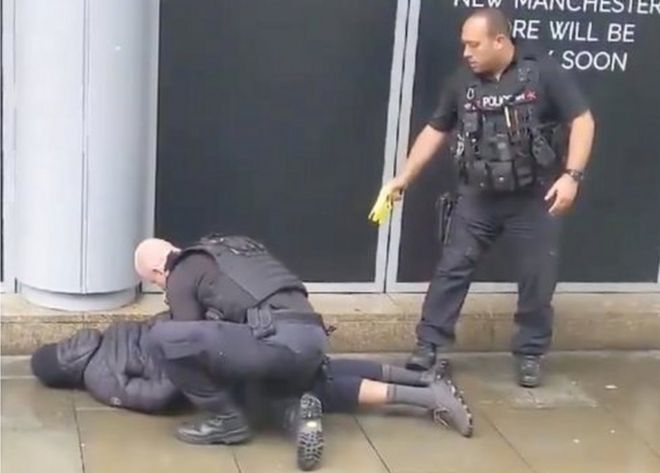 Many people were shocked to see the state of the scene as they drove past the centre.  The shopping centre is located nearby the Manchester Arena, an attack that took place here back in 2017.  A bomb was set off towards the end of an Ariana Grande concert and 22 people were killed.
Luckily, no one was seriously injured thanks to the UK's amazing emergency response teams.  Witnesses are in shock from the situation, still "shaking a bit" and that all shops had been locked-down just for safety.  Luckily, the police were to arrive on the scene extremely quickly.
What would you do in this horrible situation?  Let us know down below!
0
0
0
0
0