TEENAGERS HAVE BEEN ARRESTED OVER HACKING THE MET POLICE WEBSITE
Two Scottish teenagers have been arrested with allegations that they hacked into the Met Police website.
This hack occurred during July this year. The teenagers are 18, and 19 and are from Lossiemouth and Glasgow. Their accusations were put forward by Police Scotland, and are being charged for hacking onto the website, then posting tweets, and sending unusual emails.

One of these tweets even demanded that 'Digga D' to be released, when they were prisoned for being involved with a gang.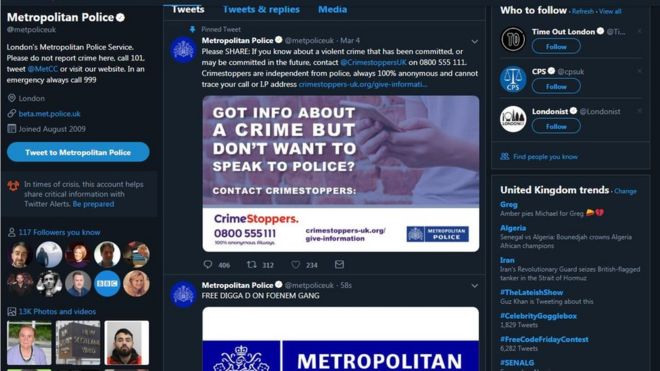 Previously, Scotland Yard had confirmed that the website had "been subject to unauthorised access". 
Scotland Yard previously confirmed its website had "been subject to unauthorised access".
The Met Police uses an online service called MyNewsDesk to send out any news releases, and it is said that unauthorised messages appeared on its website, its Twitter account and emails sent to newsletter recipients.
The tweets have been removed, as they contained offensive language, and named several people.
Some of these tweets mocked the police, saying this like "what you gonna do phone the police?".
A Police Scotland spokesman said: "Two men, aged 18 and 19, from the Lossiemouth and Glasgow areas respectively, have been arrested and charged in connection with unauthorised access and publication of content on the Metropolitan Police Service's news platform on Friday 19 July 2019.
"A report will be submitted to the Crown Office and Procurator Fiscal Service."
WHAT DO YOU THINK OF THIS?
LET US KNOWN DOWN BELOW!
0
2
0
0
0