DANCING ON ICE IS TO FEATURE A SAME-SEX COUPLE IN THE SHOW NEXT YEAR.
A week after the show confirmed the line up for the 2020 season, an allegement of the pairing of Matt Evers and Ian Watkins, also known by his stage name of H, ready for the competition to return early next year. This hits hard at Strictly Come Dancing who although saying they would support a same-sex act, they have yet to bring it to the screen.


Former Judge, Jason Gardiner supported the call for same-sex couples to be able to participate in the show, commenting that "ITV would have no problem with embracing it" and also that "It would be great to have a same-sex couple". Additionally to this, however, the panellist was also quick to mention that any same-sex partnership will have their work cut out for them, he explained that "When you've got two men, generally you've got similar height and weight and that's when it starts getting difficult as it's very difficult to put someone your size above your head!"
Watkins, 43, came out as gay back in 2007 before appearing on Celebrity Big Brother before being named as a leading Welsh LGBT figure by Pink List just a couple of years ago. Following the announcement, He posted this image on his Twitter profile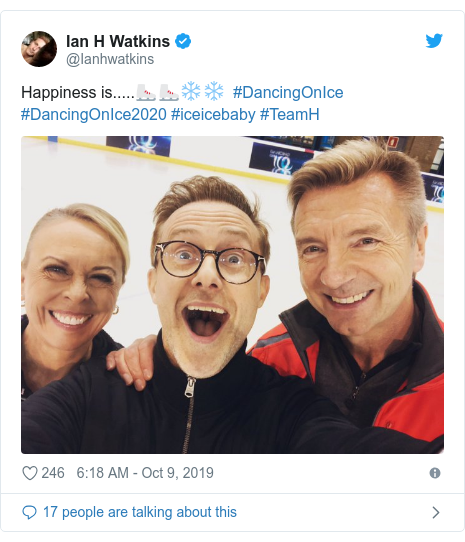 Yet to announce pairings for the show, ITV added that they "won't be commenting on speculation around the Dancing on Ice pairings until closer to the new series in 2020."
Many LGBT people in the UK will see this as the next step to have their lives portrayed on TV, for ages now, TV has shown heterosexual couples to be normal, including in adverts, films and TV series, for ages, this was all we saw however this milestone shows that times have really changed. For a large show such as Dancing On Ice to take the step here, many families now will be openly seeing LGBT individuals on their screens and the equality that LGBT people receive may greatly improve!
Do you think this is a massive step in our society? let us know in the comments!!
0
0
0
0
0