Instagram ATTEMPTS TO END CYBERBULLYING?

On October 2, Instagram released an update in an effort to stop cyberbullying. Instagram's new tool makes it so you can restrict users so they are the only person who can see their comments. This is used to stop cyberbullying so the poster and the rest of there followers can't see the mean comment. 
Also, Instagram makes it so if you restrict someone they can't see when you are active on the platform and when you read their DM's. This feature is very useful for Cyberbullying because the bully can't see that you restricted them. CNN interviewed Randi Priluck, a professor and associate dean at Pace Unversity, and this is what he had to say about this. "The fact that Instagram is doing something is better than nothing," he also said, "But the question is: How much will this help?".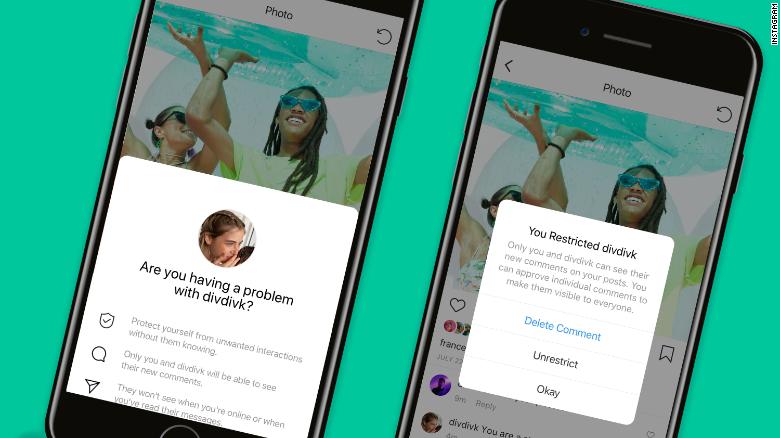 Research shows that 59% of US teens get Cyberbullied. Instagram has made a big move in making this Cyberbullying system. Instagram hopes that other companies take notes of this event and add features like it to there platforms. Instagram and their parent company Facebook is making big moves to "Fix Social Media for good". Will they be successful? We will never know we are just going to have to wait for the future to see what happens. In the meantime, we are going to have just hope.
wHAT'S YOUR OPINION ON THIS NEW FEATURE? COMMENT BELOW!
0
0
0
0
0