hURRICANE Lorenzo's PATH is going through the UK??
People in the United Kingdom and the Republic of Ireland practically brace for impact as Hurricane Lorenzo slowly heads towards the UK.
However, there's been some possible uncertainties. There's a number of different routes that the storm could take, but Ireland and most of England has been deemed the most possible track.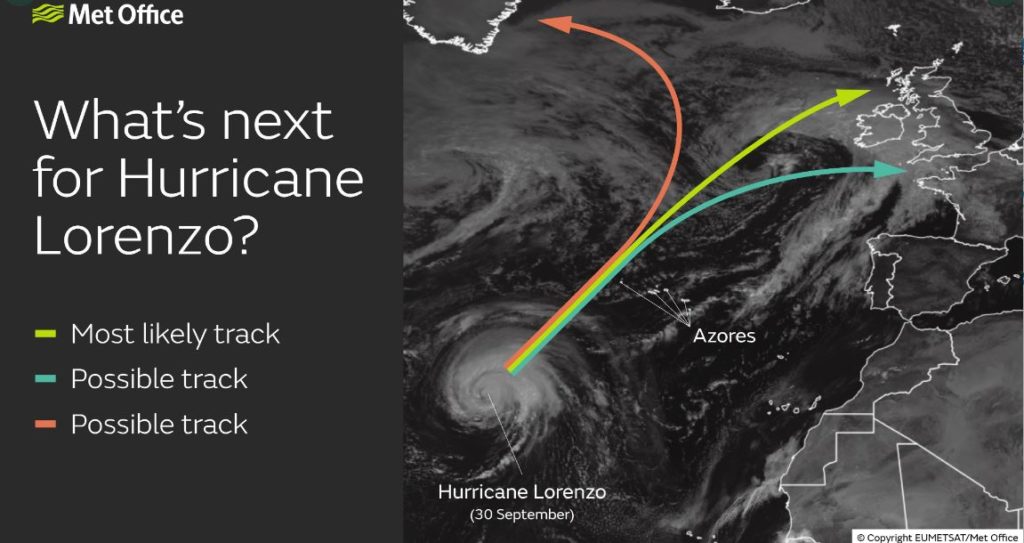 188 flood alerts have been issued across England alone, not even including Ireland.
Lorenzo has been downgraded from a Category 5 Hurricane and is gradually losing momentum as it drifts across to the North. By the time it reaches its destination, it'll have likely been downgraded to a weak storm. 
The Hurricane (or storm as it will probably be) will most likely fade by the weekend, which will replace the torrential downpours.
The target for Hurricane Lorenzo will probably be Ireland, but it'll also blow past the rest of the UK too, bringing temperatures down into single figures and causing more floods across the country.
WILL YOU BE AFFECTED BY THE STORM? comment below!
2
0
0
0
0