Amazon Announces new products in the Echo line
Amazon recently held an event in Seattle announcing their new Echo product line. Tonnes of products were announced at the event, so below is a summary of the new gadgets announced to be released.;
Echo Studio -  A Echo speaker with considerably improved sound. $199.99
Echo  - The classic speaker set with a updated look. $99
Echo Show 8 - A update to the Echo speaker with a screen, a improved 8 inch HD display. $129.99
Echo Glow - A small night light with Alexa installed, marketed at children's bedroom, at a great price.  $29.99
Echo Flex  - A small plug that will go into your main outlet, and bring the Alexa functions to your rooms. $24.99
Ring - Amazon acquired the security company Ring earlier this year, and they bring new security cameras to the market. Including the Ring Indoor Cam, the cheapest Ring camera sold to date $59.99 and the Stand Up Camera, a camera with the capability of standing on any flat surface for $99.99
Eero - Whole house WiFi coverage system. Another company acquired by Amazon last year. They use hotspots around the house to increase WiFi signal, Like most systems today. $99 for the router.
Fetch - A dog collar that helps you find your dog if it runs away, No price announced yet.
Amazon Sidewalk - A new frequency that aims to increase the connection strength between your smart home items.
Amazon Smart Oven - A web connected oven, $250
Echo Buds - Following the trend of most modern tech companies, making wireless ear buds. $129.99
Echo Frames - Glasses with Alexa in it.  $179.99
Echo Loop - A ring with Alexa implanted. $129.99
---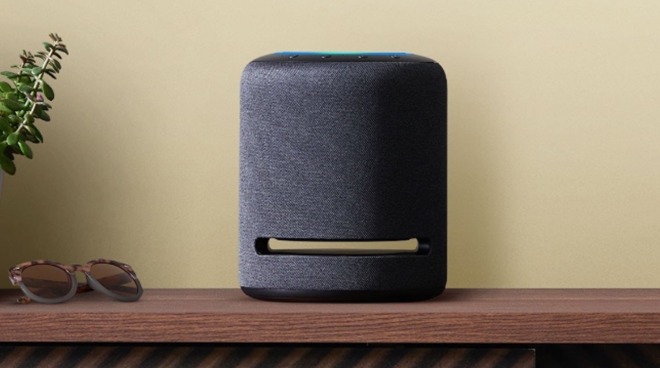 The Echo Studio (priced at $199.99)
The main addition to 'Echo' devices are Celebrity Voices. The Smart speakers will include a voice from 1 well-known person, and the first celebrity to try this out was Samuel L Jackson. Amazon also hinted that new celebrities were in the line up for these devices.
---
But of course, the addition of Alexa and SMART connection to everyday items brings more security concerns as usual. People have criticised Amazon with their new security cameras, as speculators assume that amazon will be able to look into your cameras.

However, their finishing argument was about Privacy. Adding new commands to Alexa like "Why did you do that?" and "What have you heard".  And also let us know that they will only keep voice recordings for 18 months.
Do you think the new product additions are useful? Let us know below!
1
0
0
0
0