Oil Attacked By Drones & Missiles
Saudi Arabian oil facilities were attacked by missiles and drones. On Saturday, 14th September, the US detected locations in Iran where missiles and drones had been sent to Saudi oil facilities. The US sells most of its weapons to Saudi Arabia, so it's in their best interest to find out what's going on. Although, Iran hasn't taken the blame for the attacks, and it is believed it was by a rebel group with strong connections to Iran.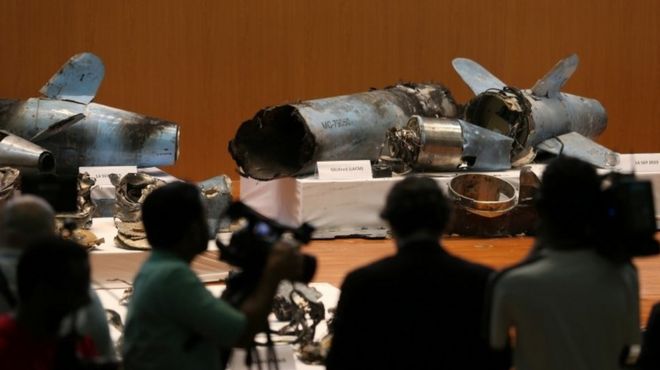 This is one of the drones that was used in the attack.
These attacks affected the world's biggest oil processing plant and affected many more. A few even exploded into flames. 
Saudi Arabia air defences didn't do anything about these attacks, this is because if they did, the attacks (which came from the South) would possibly cause Yemen to attack.
You might be wondering, how this will affect the rest of the world, or me?
Saudi Arabia is one of the biggest, if not the largest oil producer in the world.
Oil prices rose 20% after the attacks, but the country has managed to recover quickly, and there shouldn't be too much disruption.
On Tuesday, Saudi Arabia's energy minister said he 'expected production to be fully back online by the end of the month', along with saying that most of the facilities that had been affected are back up and running.
Just expect oil prices to be a little more expensive over the next few weeks, or months.
What do you think of this?
Let us know down below!
0
0
0
0
0