37-Year-Old woman is first to swim the English channel four times non-stop!
Sarah Thomas, 37 years old, has been swimming the English Channel for the past couple of days!  In the early hours of Sunday morning, she began her first leg.  A whopping 54 hours later, she arrived back on the English coast, completing her fourth leg.
The entire swim was expected to be about 80 miles, but due to choppy water and strong currents, it was actually about 130 miles.  Thomas described the swim as 'absolutely inspirational' and that 'at the end it got really emotional'.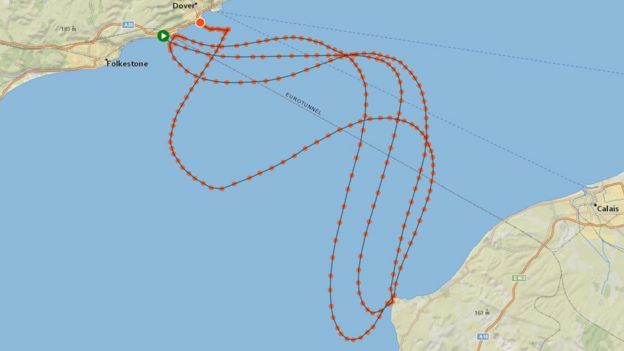 She swam non-stop for 54 hours and 10 minutes along this route.
On Facebook, the night before the swim, she described herself as 'nervous for the challenge'.  She stated that she'd been 'waiting two years for the swim' and that she had 'fought so hard to be here'.
"Am I 100%? No. But I'm the best that I can be right now, with what I've been through, with more fire and fight than ever".
Last year, Thomas was diagnosed with Breast Cancer.  She described that swimming would take her mind off the treatment, this swim really tested her endurance.  Finally, as she arrived back in Dover at 6:30 am this morning, she was greeted with champagne and chocolates!
Would you be able to do something like this?  Let us know down below!
1
0
0
0
0